Conference Service Check List
Planning a successful offsite meeting is all about, well…good planning. The decisions can seem endless, budget, location, meeting agenda, food, materials and auto-visual equipment all need to be considered and pre-arranged. While every meeting is different, the questions for preparing for a successful offsite remains essential the same.
To help you out, we've put together a handy checklist with some of the questions you should ask when scouting venues.
_HOW MANY PEOPLE CAN COMFORTABLE FIT IN THE SPACE?
When asking this question, consider not only your group size, but the room set-up that would work best. Depending on the kind of interactions you want your guests to have, for example, if you have a keynote speaker, you might want to meet in the room with tables facing toward the front. However, later in the day, when there is an evening banquet and dancing, you might want to fold the tables and put them up or push them to the sides of the room. There are many venues that can adapt their rooms to various layouts.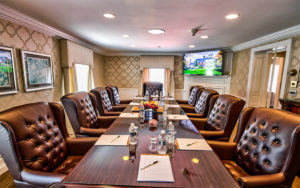 _IS THERE AUDIO-VISUAL EQUIPMENT BUILT INTO THE ROOM? AND WHAT WILL YOU NEED?
Many meeting rooms have built in projectors and screens, TV monitors, or sound systems so you'll want to know the specifics of what's already in the room. Sometimes all you need is a CD player hooked up to a speaker but sometimes you need access to a much more sophisticated setup – LCD projectors, pull-down screens, wireless microphones, and flat-screen TVs are just some of the options that many venues offer.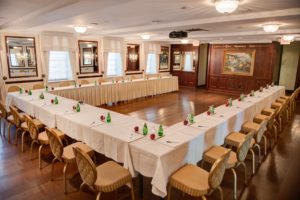 _FOOD & BEVERAGE?
Refreshments are not only a nice thank you to attendees, but also keeps them focused on the meeting objectives rather than their hunger. Make sure you take note of any allergies or dietary restrictions of your guests or ensure that you have a wide range of options. Most venues can easily accommodate allergies if they are notified ahead of time.
_TRANSPORTATION AND ARRIVAL TO THE SITE
Think about how your attendees will travel to the conference. Do you need to discuss valet or parking vouchers and if guests are traveling long distances is there a need for overnight rooms? Also, what are the best ways to get to and from the venue location? Some venues may have special shuttles or arrangements with local transportation services. Knowing the details regarding transportation is especially critical if your venue is remotely located.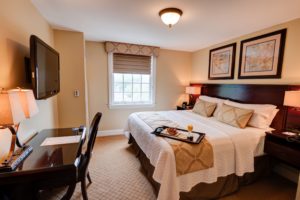 _OPTION TO SHIP MATERIALS AHEAD OF TIME
Speaking of distance and travel options, don't forget to ask about shipping materials directly to your venue prior to your arrival to help eliminate baggage. Especially helpful if you have registration table materials, presentation materials, collateral or gift bags for registration and speakers.