From appetizer, lunch, dinner to dessert – here are some of our favorite dishes from our newly released fall menu. You'll want to try them al­l!
Appetizers

Bubbling in a miniature black cast iron pan, the Fiery Black Iron Chili is spicy, cheesy, and perfect for chilly fall evenings!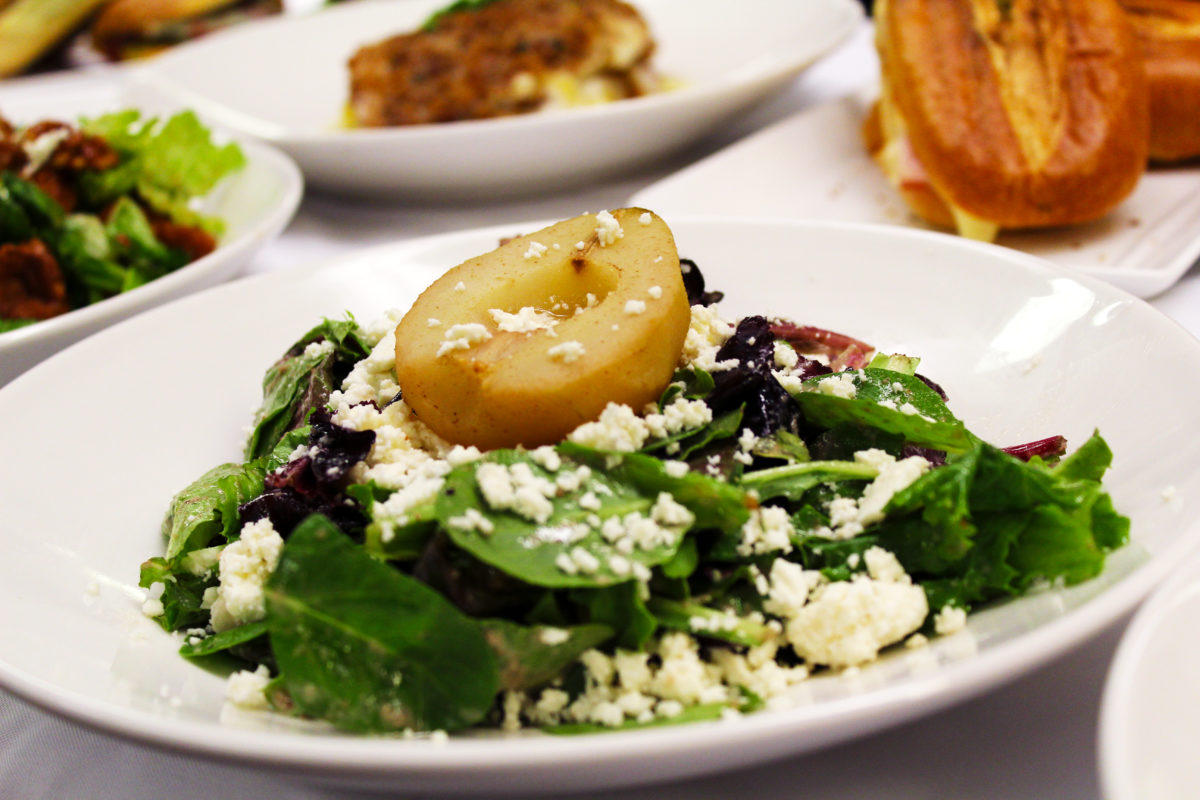 Roasted Pear Salad tastes just like autumn with the lightness of feta cheese, fresh fall greens, and sweet smoked walnut vinaigrette. You'll feel festive after the first bite!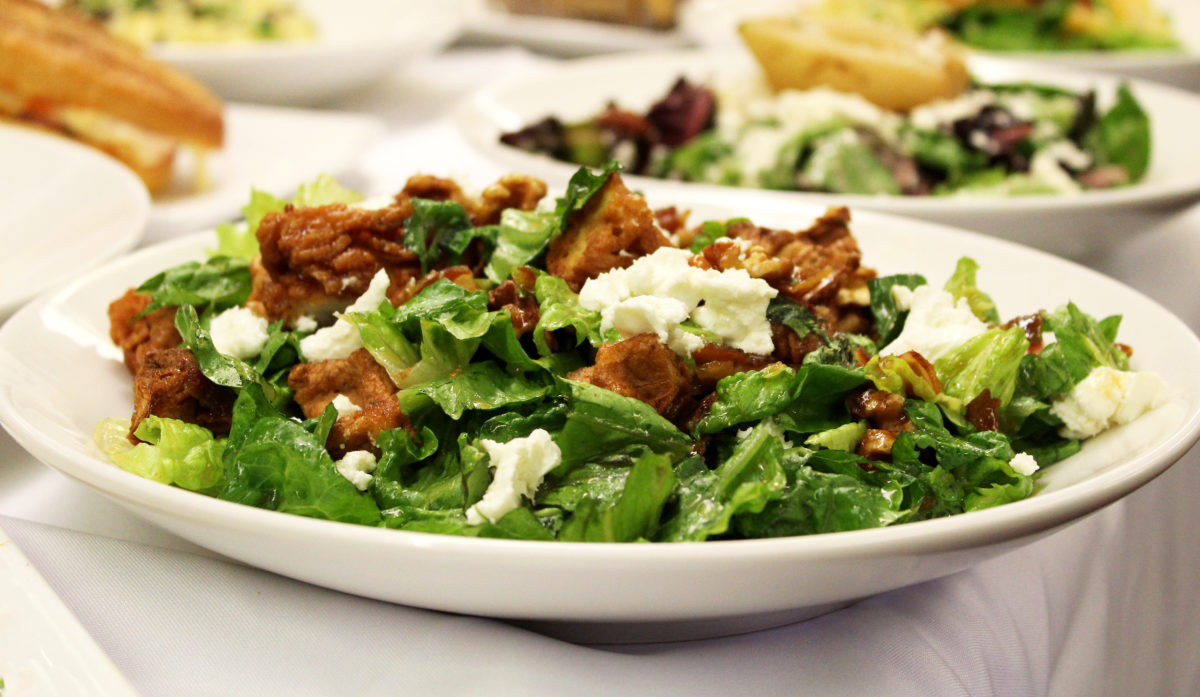 Drizzled with maple vinaigrette and bacon, Battered Fried Chicken is sweet, salty, and goes with any mood you're feeling; it's the ultimate chicken and waffle styled soul-food of salads.
Lunch

Smothered in pepper jack cheese, the Pan Fried Meatloaf Sandwich is buttery soft with crisp frazzled onions on toasty bread. Savor the different textures as they unravel with each bite.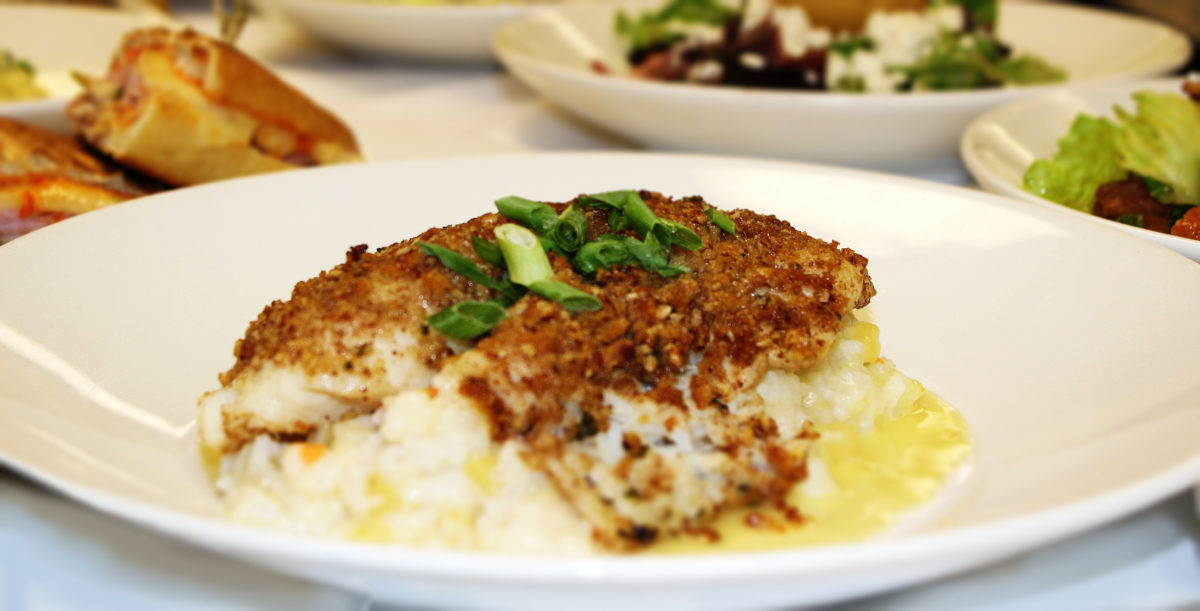 If you're in the mood for something light, creamy, and comforting – indulge in the Pecan Crusted Tilapia, soaked in an orange butter sauce, with delicious root vegetable risotto.
Dinner

The Filet Mignon Au Poivre is professionally cold-smoked, infused with smoky flavor and grilled. Soaked in a cognac demi-glace cream, the mashed potatoes and brussel sprouts are a perfect complement to this tender and succulent dish.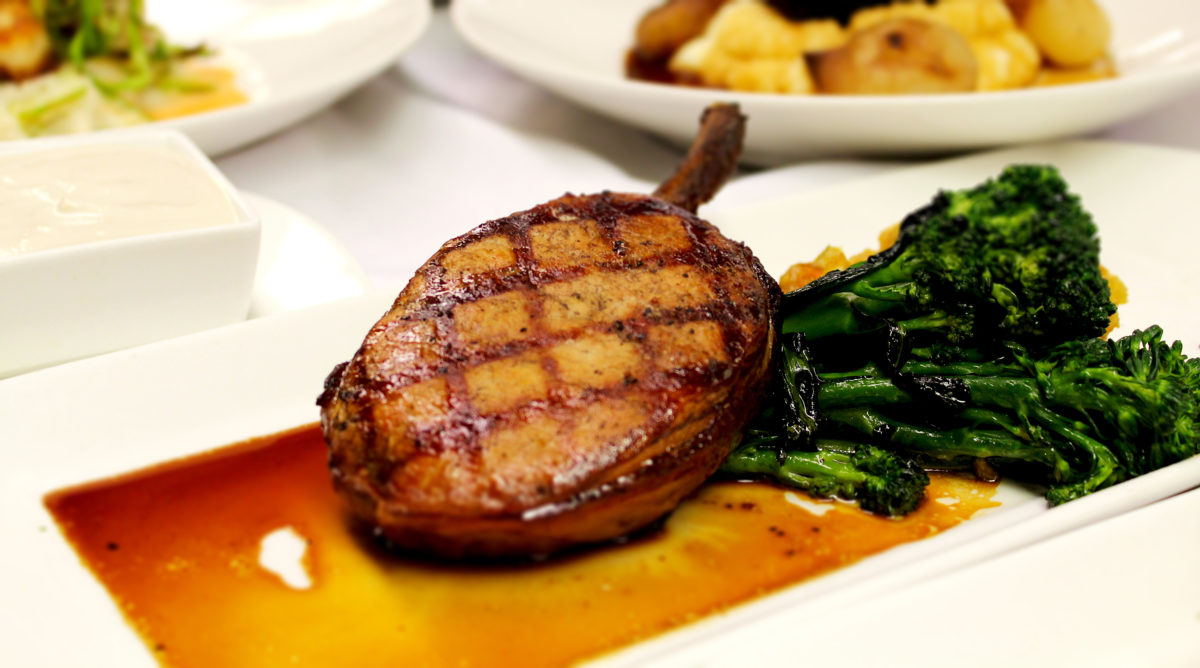 House Smoked Pork Chop is deliciously doused in apple brandy and cognac demi-glace sauce, with local apple and sage bread pudding broccolini on the side. The smoky taste evokes a campfire like feeling.
Dessert

Mason Jar Pumpkin Pie has a wonderful pumpkin mousse filling with a delightfully light and airy texture. This creamy, soft mouse is such a tasty seasonal dessert, you'll crave it all season long!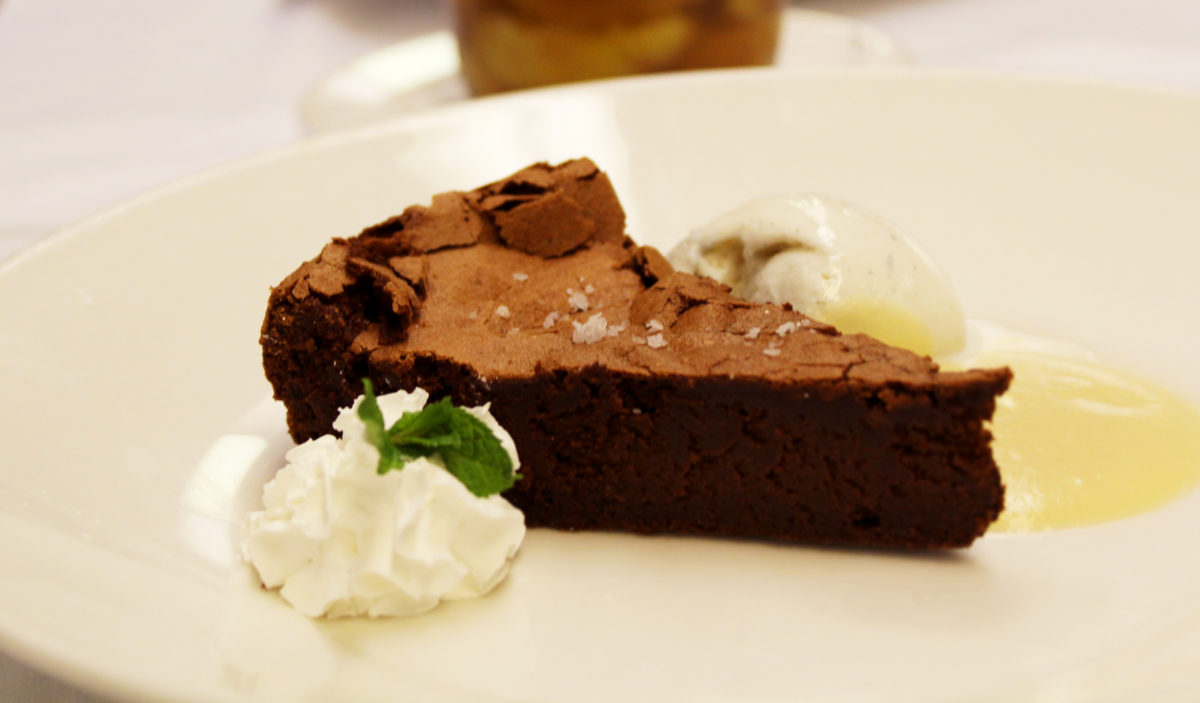 Flourless Chocolate Cake with Lavender Salt is an indulgent dessert with chocolatey, smooth, soft, melt-in-your-mouth cake embellished by the gentle, sweet chill of Tahitian ice cream and delicate fluffiness of whipped cream. The subtle yet soothing lavender salt is the perfect ending to a serene night.
Enticed? There are many more options for you to discover and enjoy! Come and join us in tasting our new fall menu. Whether you are looking for a place to gather with friends or to indulge in a good meal on your own, we look forward to welcoming you this beautiful season!
---
About the Author: Lily Lee is the Marketing Assistant at the historical Nassau Inn. She graduated from Rutgers University with a B.A. in Communications, minor in Digital Information & Media, and a passion for English and creative writing.