Kyo Morishima Photography

at the Nassau Inn
Back in the lovely days of June, we asked Kyo Morishima Photography to help us with a photo shoot. Kyo is a photographer, and his wife Janna is a writer and designer. With their eclectic tastes, they captured an aesthetic "Madmen Wedding" Photo Shoot at our inn. Our team was complete when Kristin Rockhill joined. Kristin is an Event Designer and Florist.
Below are nostalgic 1960s styled photos from the shoot – followed by a write-up in the voice of Janna Morishima.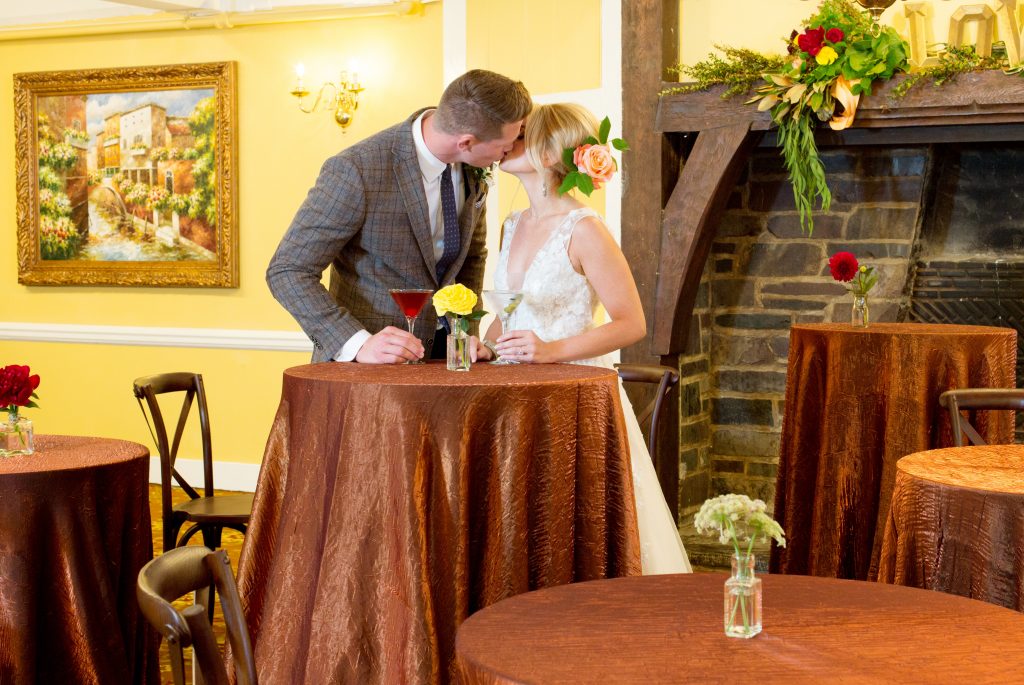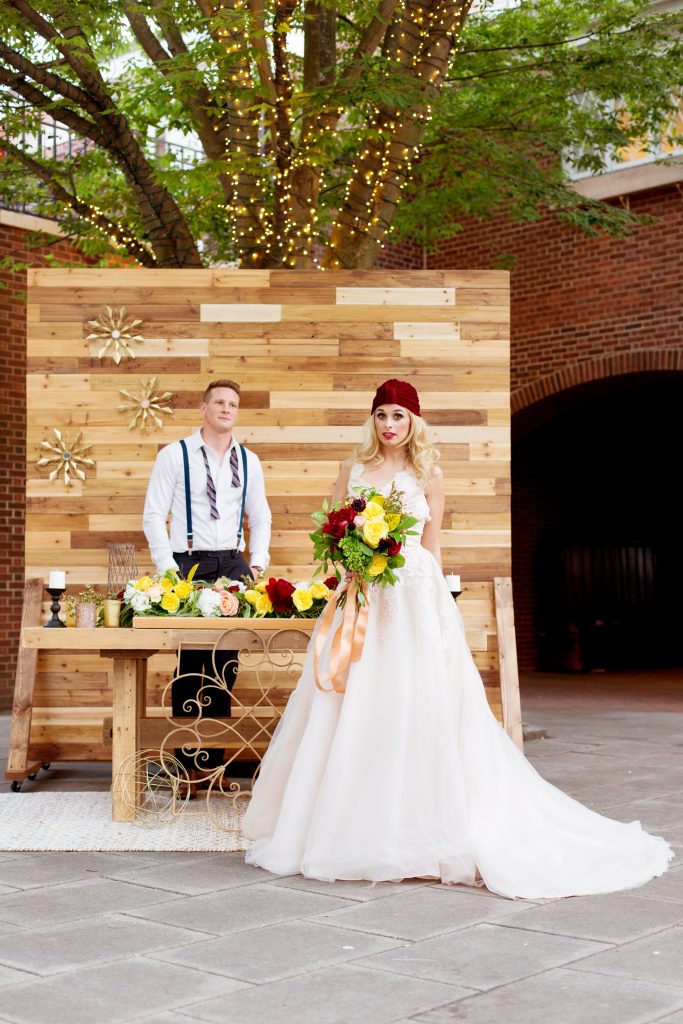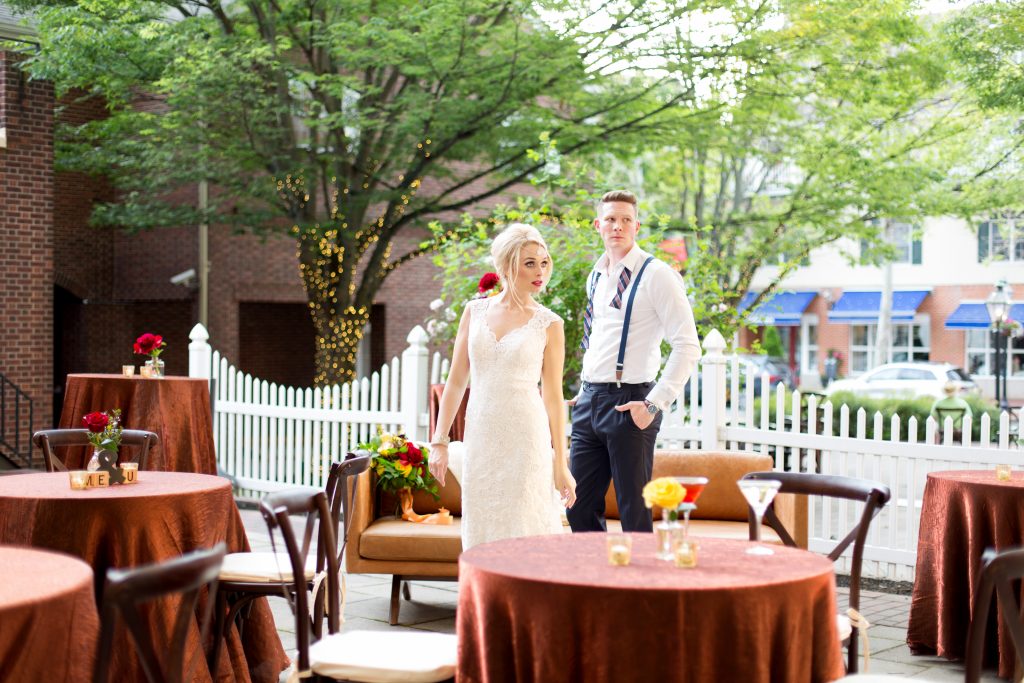 The Nassau Inn is a historic hotel (founded in 1756!) with lots of character right in the center of downtown Princeton. When they approached us about partnering with stylist Kristin Rockhill to do a photo shoot showing off some of their wedding spaces, we were immediately on board. We met with Kristin and Jamie Volkert from the Nassau Inn to brainstorm ideas, and I mentioned that I'd always thought it would be fun to do a "MadMen" style shoot at the Nassau Inn, since it has such a charmingly retro vibe. Much to my delight, Kristin and Jamie loved the idea, and ran with it!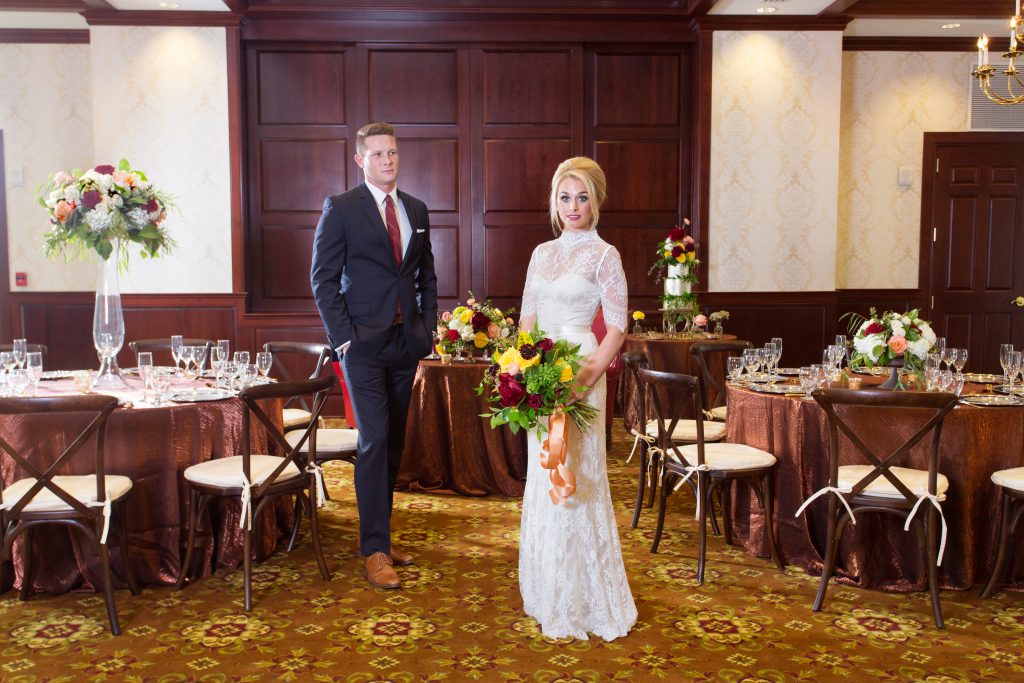 As Jamie explained, "Our ultimate goal when planning this photo shoot was to bring to life all of the qualities the Inn has to offer and to show prospective couples that they really can have it all. The tree-adorned back patio adds just enough nature to your day while allowing you to still have the convenience of our elegant ballroom. The MadMen photo shoot brought to life the nostalgia of the property and showcased multiple venue spaces that the Nassau Inn has to offer."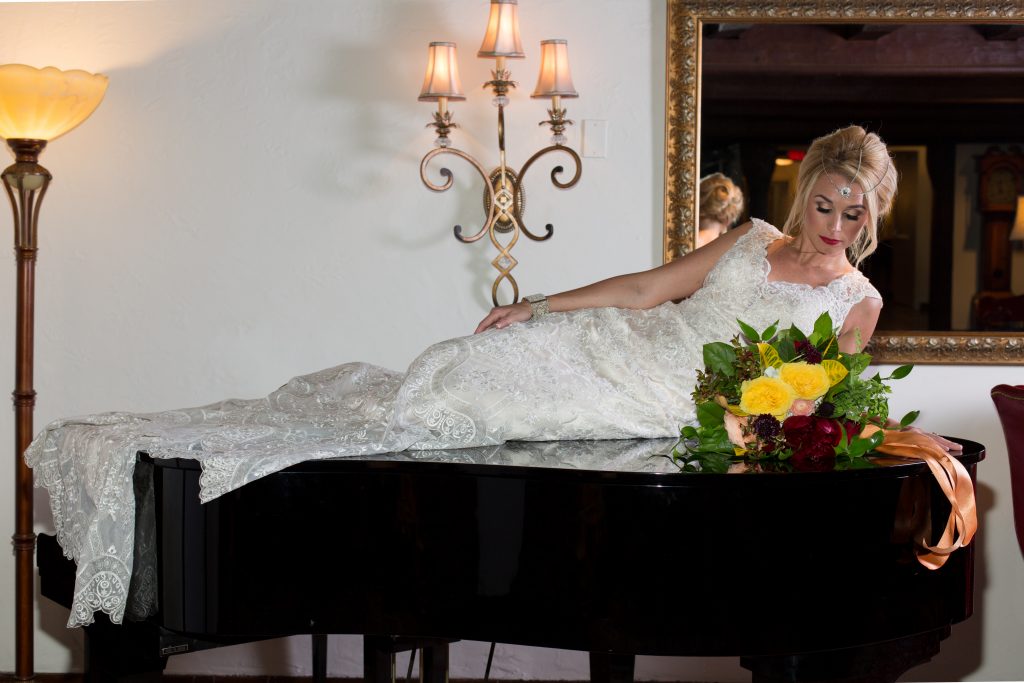 Kristin pulled together a wonderful team for the photo shoot. She contracted Angela Nicole Designs to create an unusual wooden backdrop wall for the ceremony setting on the Nassau Inn's back patio, and West Elm donated decor and furniture for the outdoor lounge area. The bride's dresses — which were just stunning — were from BHLDN. And I adore the bride's perfect Sixties-style bouffant updo by Letitia Kakas.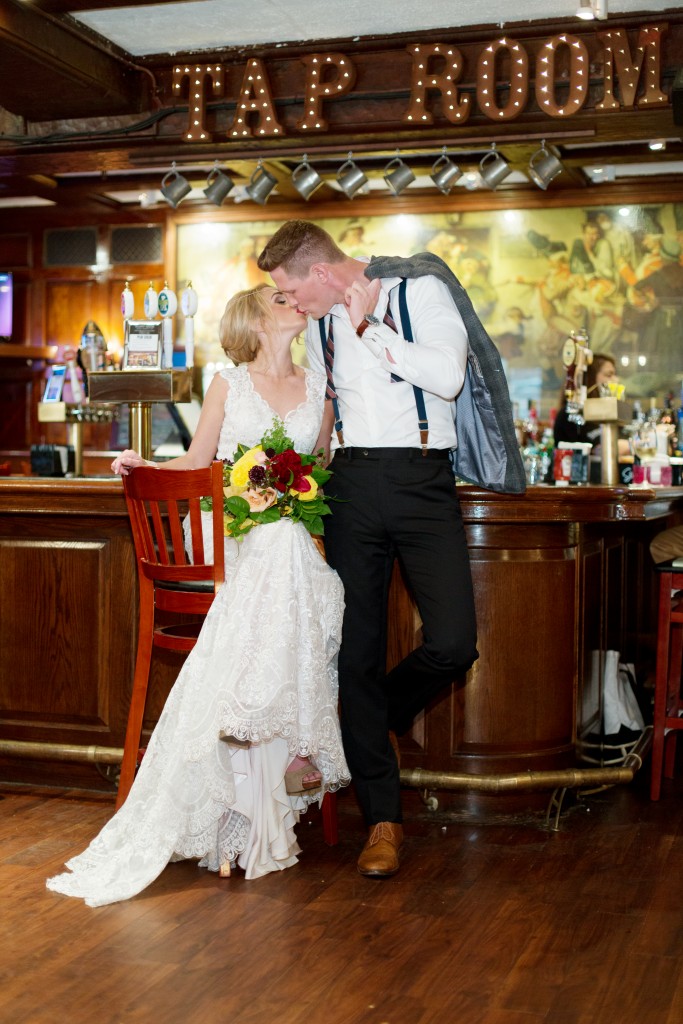 ­­
One of the best parts about this photo shoot was the chemistry between the male and female models. They are a couple in real life… not engaged yet, but we were all nudging them to make it official soon. They sure seem like they are ready for it!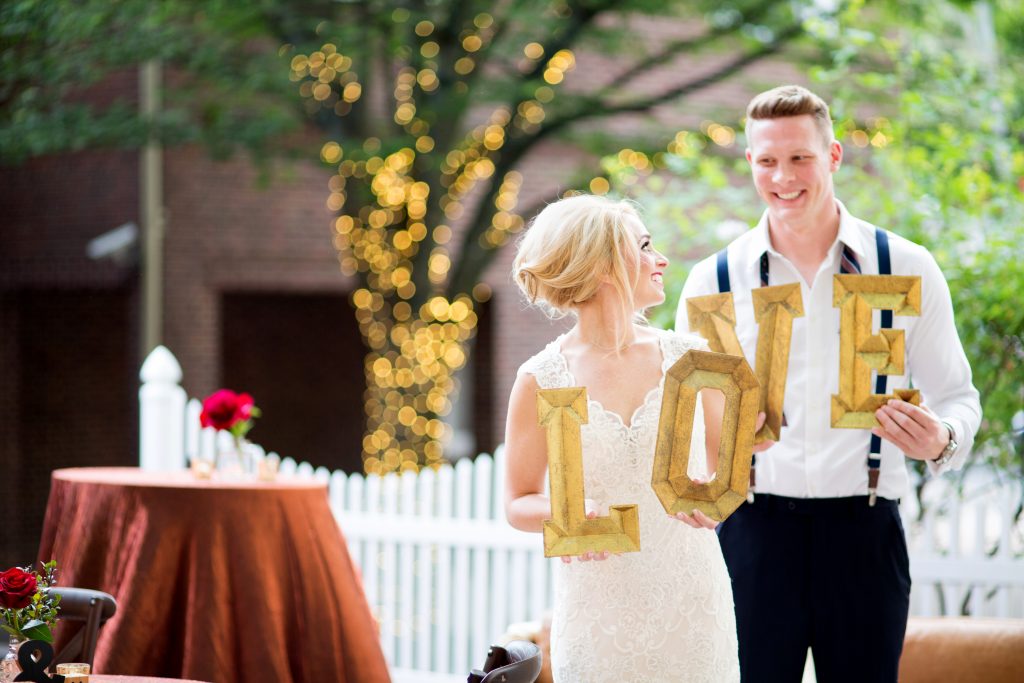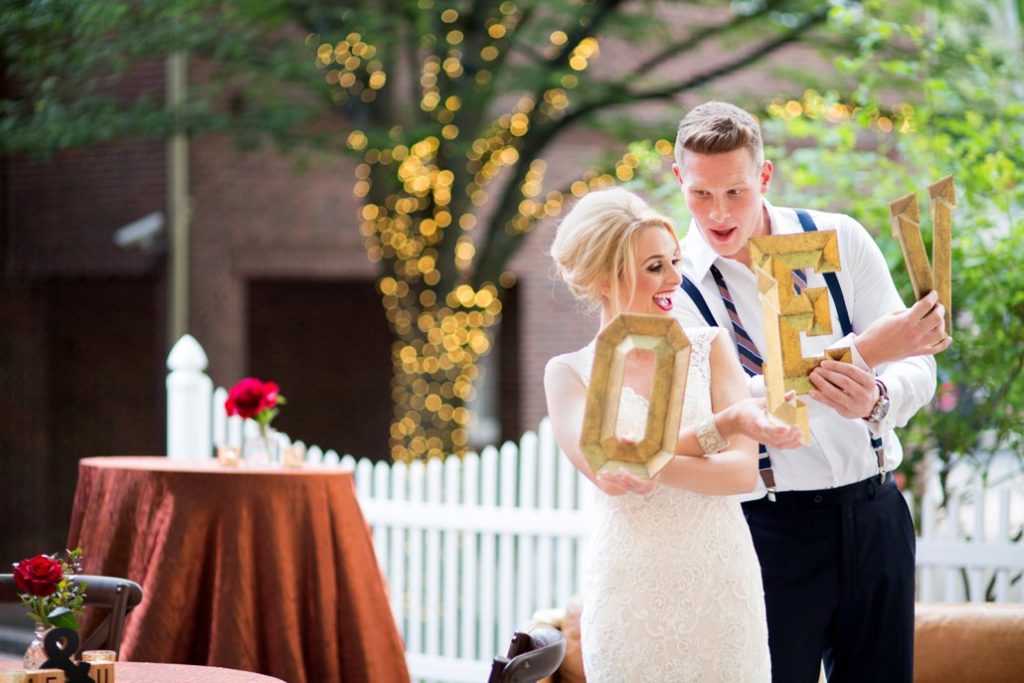 ---
About the Author: Janna Morishima is one-half of the husband-and-wife team who run Kyo Morishima Photography, a relaxed, documentary-style wedding photography studio based in central New Jersey.