Mary & Tim's Wedding

April 2016
Love happens.
After meeting for the first time, and feeling an instant connection, Mary & Tim's love for each other blossomed over the years. Here's their story!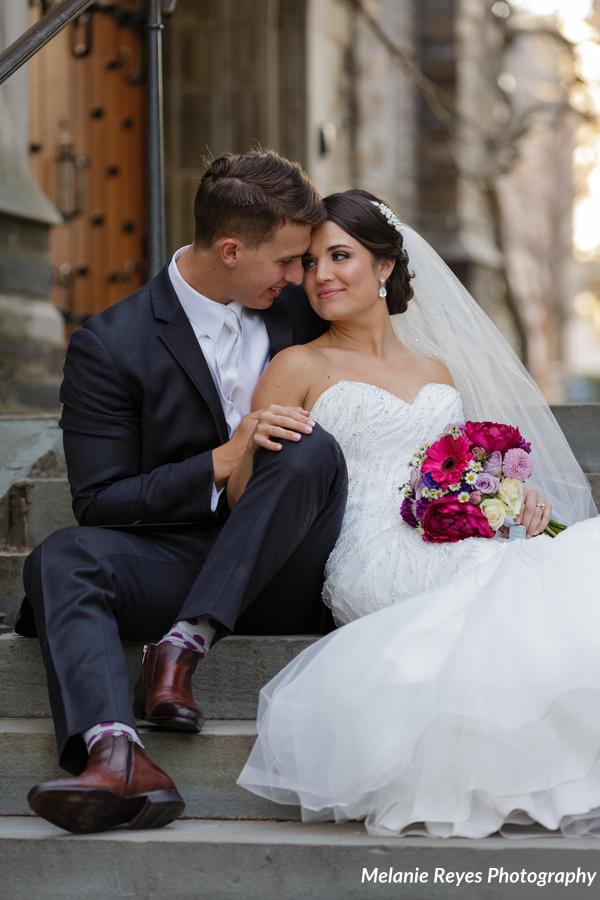 "Tim and I have an interesting story- how much time do you have!" Mary says. "Tim is originally from Sydney, Australia and I'm from Berkeley Heights, New Jersey. We met in 2008 whilst I was traveling in Sydney for the summer before I started college. We instantly connected and became friends- and every year after that Tim came to New Jersey for various amounts of time: traveling, holidays, semester abroad, and then lastly in 2014 for a year when he got a job as the youth minister for St. David the King Catholic Church in Princeton. During that time was when we fell in love with Princeton. It's charming and beautiful; every season in Princeton is magical. Walking around the town was our favourite thing to do. We especially loved the fall foliage and walking through the town looking at all the trees change colors, but when we saw the cherry blossom trees in spring, we knew we needed to get married in Princeton – so we chose the 15th of April, and the Nassau Inn was the perfect fit!"
"Mary and Tim are an adorable, laughable and lovable couple," says Jaime Wolf, Catering Sales Manager. "They're smiley, outgoing and so in love! It was a lot of fun being around them!"
"We loved every second of our wedding at the Nassau Inn. Everything was spectacular and made our day so special in a way we couldn't have even imagined!" Mary says.
And now… a glimpse at Mary and Tim's #BestDayEver!
Beautiful wedding pictures courtesy of Melanie Reyes Photography!
---
About the Author: Lily Lee is the Marketing Assistant at the historical Nassau Inn. She graduated from Rutgers University with a B.A. in Communications, minor in Digital Information & Media, and a passion for English and creative writing.