In-person meetings provide an invaluable opportunity for colleagues to collaborate and build relationships. Let us help you create a meaningful experience in one of Nassau Inn's thirteen versatile meeting rooms!
New to meeting planning? Nassau Inn's Conference Service Manager, Kyle Pitts, has been with us for 5 years and shares his top 5 meeting planning tips to get you started. Follow his advice and you will look like you have been meeting planning for years!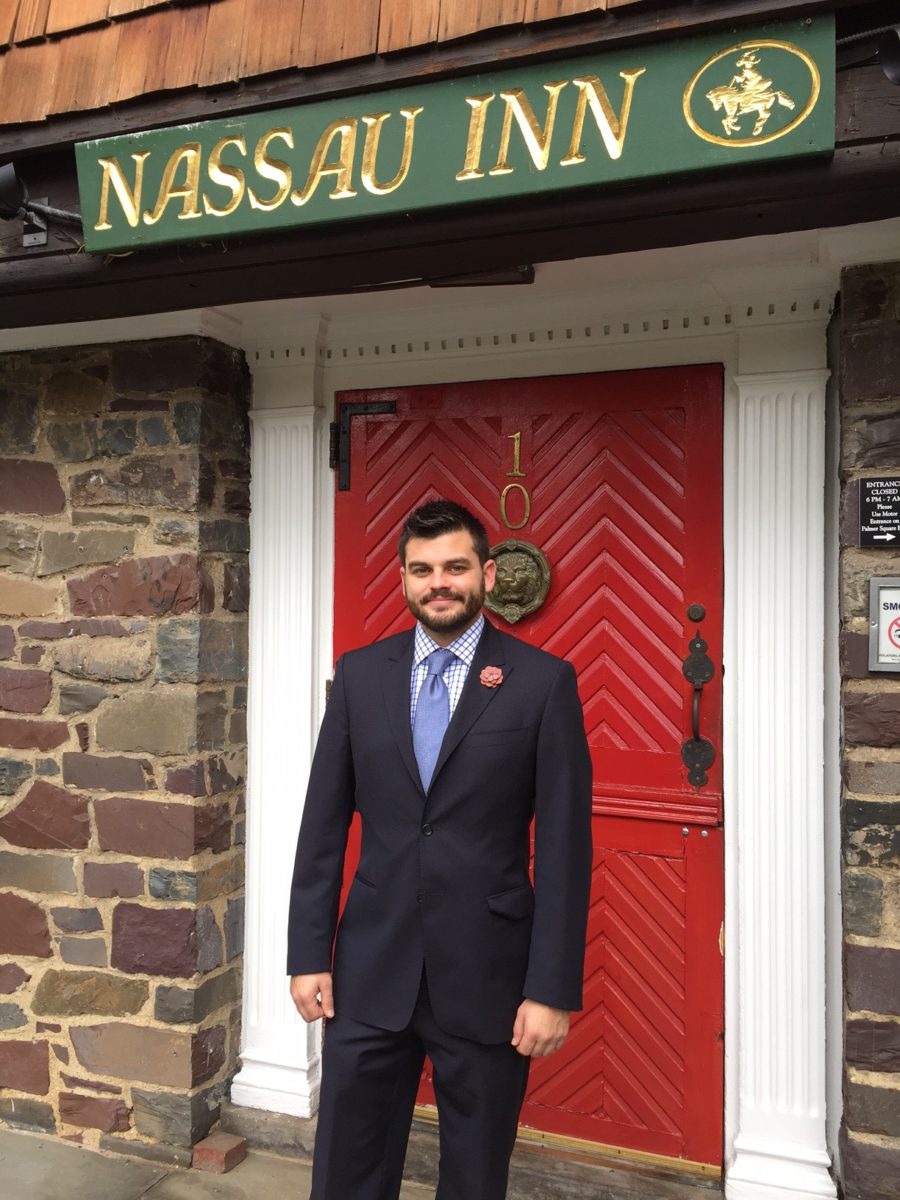 One of the first people you will be in touch with when you call to plan your meeting is your Conference Service or Catering Sales Manager. This person is your lifeline. They will guide you through the planning process from start to finish. Make sure to share all the details and concerns you have up-front, and ask lots of questions.
Determining your headcount can be tricky when you first begin to plan, however, a good estimate is essential to ensure you have the proper room size. If you have a few people you are unsure of, it is best to include them in the count so that the room selected is the right size for your maximum number of guests. Keep in mind, your final guarantee is not due until closer to the event and you will be able to adjust your numbers by up to 30%.
Don't let hunger interrupt your team's focus. Our EMP package provides meals as well as a morning and afternoon break with snacks. People are more productive and energetic when fueled with healthy meals and snacks! Be sure to ask your guests if they have any dietary restrictions before you provide your final head count. We can always accommodate allergies and special requests.
Do you have a presentation? Will you be bringing a Mac or PC laptop? Let us know these details so we can ensure you a successful audio visual presentation. It's always a good idea to do a practice test before the meeting should your schedule allow.
Room set up can be one of the most confusing aspects of planning! This should be determined based on what style meeting you are conducting and is one of the first questions you will need to answer when booking a room. The U-shaped set up is great for small-medium size meetings with projector presentations, and allows for interaction amongst colleagues.

Classroom style works well for larger team meetings and lecture presentations. A pod set up is also great for larger group meetings that will eventually break down into smaller team huddles. If you are unsure what setup to go with, your sales manager can offer advice based on your meeting needs.

If you plan on hosting your guests overnight, stay tuned for our group room block 101 blog post coming soon!
---
About the Author: Lily Lee is the Marketing Assistant at the historical Nassau Inn. She graduated from Rutgers University with a B.A. in Communications, minor in Digital Information & Media, and a passion for English and creative writing.