Yankee Doodle Tap Room Spring/Summer Menu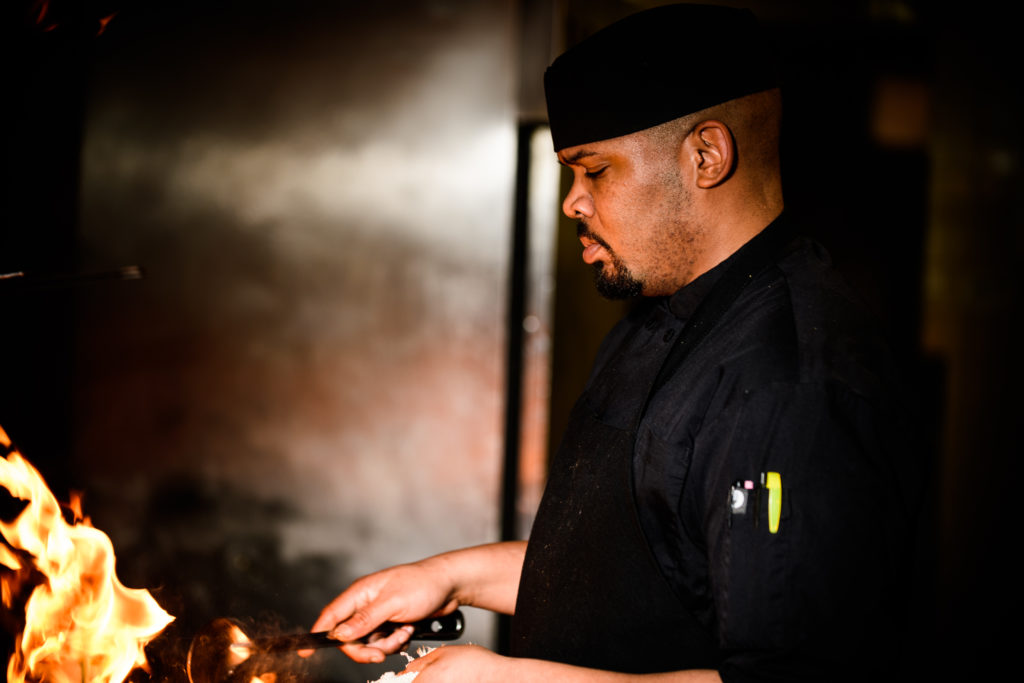 After a lifetime of exploring, tasting and learning from the best, Yankee Doodle Tap Room Executive Chef, Dontea Johnson is looking forward to unleashing his creativity and introducing Princeton to new flavors, he said during a recent interview.

The release of their new spring menu presents the perfect opportunity. "There are traditional elements to every dish, but then something unique and creative giving it just the pop it needs to stand out," said Virginia Fry, associate director of Food and Beverage.

"I knew from the moment I first tried wolffish, in college, that I had to include it on my menu one day, simply because it is the most flavorful, obscure seafood that people need to try," said Johnson. Wolffish, a flakey white fish alternative to sea bass, absorbs flavor from its, primarily shellfish, diet. Johnson grew up in the southern farm town of Rockhill, South Carolina. He attributes his attention to detail to the many days spent picking fresh vegetables with his parents (who raised him on a vegetarian diet). To this day he hates Ice Cream because it was his reward for harvesting for the family. He may not love ice cream, but his appreciation for fresh, natural and unique is apparent in the way flavors blend and complement each other on his every dish. Fresh Mediterranean cous cous tabbouleh salad is the perfect accompaniment to the Wolffish, creating a light and refreshing spring meal.

The Mexican street corn beef barbacoa salad is another one of those menu items that takes an authentic favorite (Mexican street corn) and pairs it with fresh ingredients packing many complementary flavors into one salad, roasted corn, slow roasted beef, frizzled onion, avocado, Queso fresca, black beans, and ancho Chile lime crema to name a few!

What else can you expect to see on the Spring menu? Gastro Pub style classics like their House Smoked ribs, Grilled New York Steak and Pork Schnitzel. Looking for something lighter? Their Watermelon Salad and Crab Cake Sandwich scream summertime! Keeping with their pub roots, the Tap Room, known for its burger, offers a selection including their mouth-watering Wagyu Black Truffle Burger, an 8 oz. American wagyu beef, mixed with ground truffles, shredded lettuce, Dijon aioli, aged cheddar, with tomato onion jam.

Fancy a drink? Try their mixologist's newest creations, the fizzy 'Summer Spritz' made with Rosé, ginger beer, Cointreau and lemonade is perfect for patio sipping, as is the light and refreshing 'Muralita,' made with aqua fresca inspired Mural Beer by New Belgium. The watermelon, lime and hibiscus flavors of the beer pair perfectly with tequila for a refreshing alternate to the classic Margarita. Of course, beer lovers have their pick of 19 taps pouring craft beer.
The new spring menu will be available starting on April 10th. And mark your calendars, it would not be patio season without live music, Thursday, April 18, Rob Messina from 7 to 10pm, and Friday, April 25, The Hub Kings from 7 to 10pm. Visit www.yankeedoodletaproom.com for more information.