Looking for something energy boosting, comforting, or relaxing and enjoyable? Explore our tips to eating for all your moods!
Energize Your Day!
Whether you're doing morning yoga with Lululemon, taking a nature walk, or shopping around downtown Princeton, you'll want to feel good and energized for the day. Chia seeds are packed with omega-3 fatty acids, antioxidants, vitamins, and minerals. These nourishments will give you a boost of energy to kick-start the morning and recharge you with mental clarity, physical energy, and a happier mood.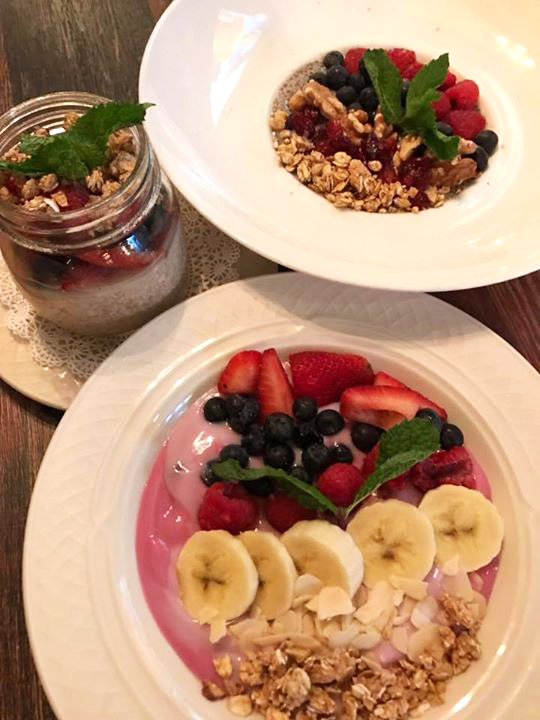 "The Chia Bowl is my favorite way to start the day," claims our executive Chef, Michael LaCorte. "I love the delicious berries and house-made overnight oats soaked in almond milk. It's nutty, soft textured, and there's a refreshing burst of flavor from our season's finest berries. I also recommend our healthy and delicious Overnight Oats and Breakfast Smoothie Bowls."
Relax and Unwind
After a cold winter, a little sunshine can do a lot for your serotonin levels and boost your mood. Let the outdoor breeze and live acoustics carry you away as you unwind to seasonal dishes on the Yankee Doodle Tap Room patio.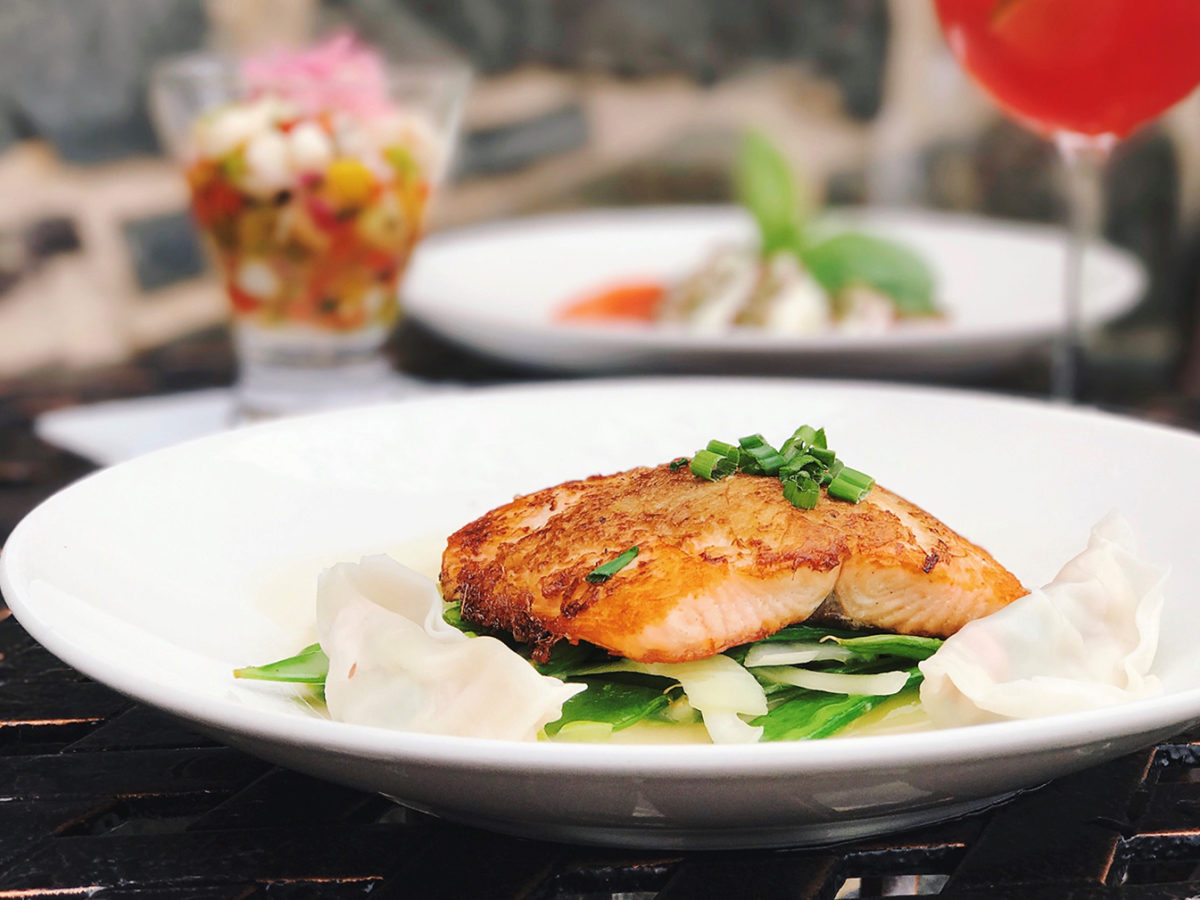 "The Ginger Crusted Salmon is one of my favorite entrée dishes, because it's fresh and cooked to perfection. Ginger gives the perfect complementing flavor. It's delicious and refreshing," says our Chef.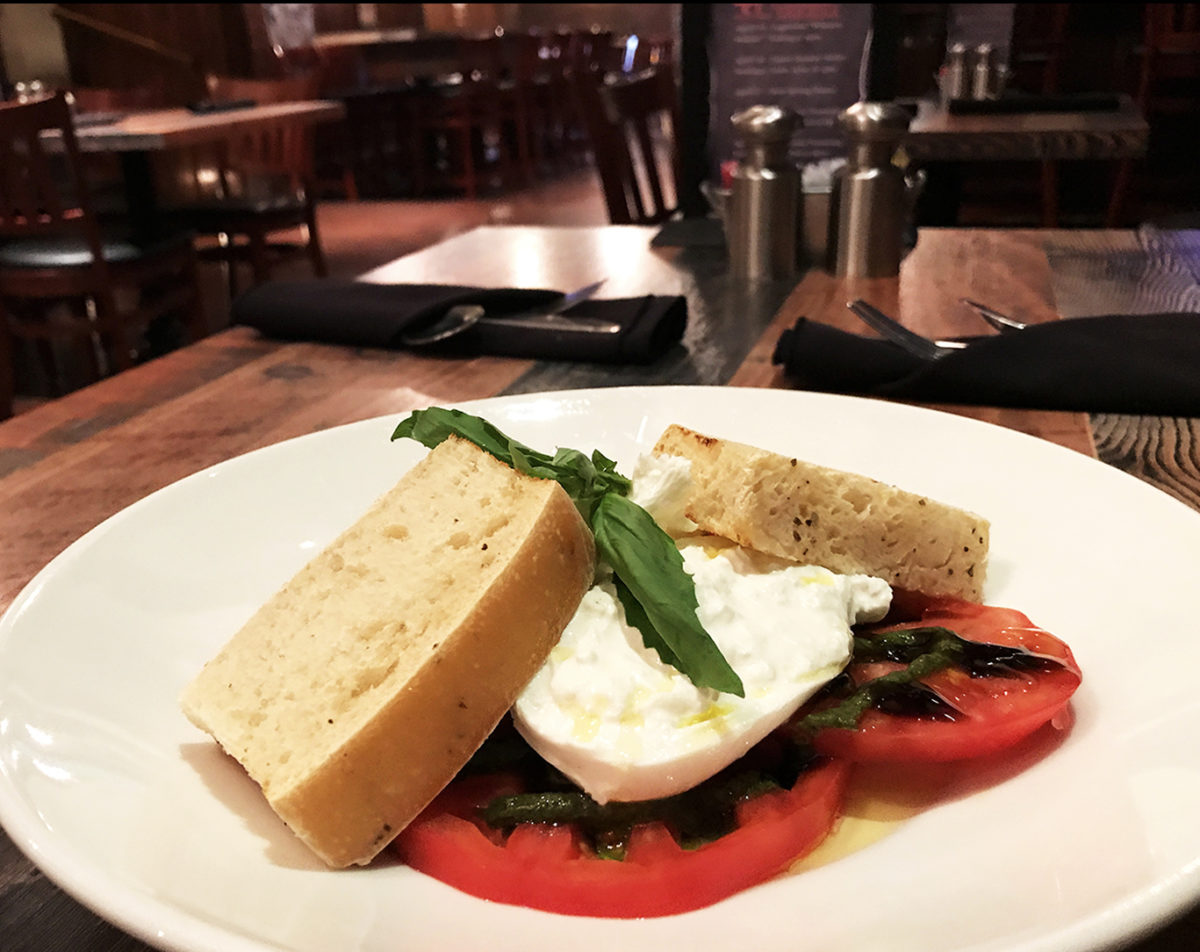 "Burrata Cheese with Heirloom Tomatoes is seasonal, creamy, and mint basil pesto really brightens up the flavor. It's my favorite appetizer!" says Chef LaCorte.
Take a Little Comfort
We all have certain dishes that make us feel good. You don't need an excuse to want to feel comforted, and there's nothing better than a little rice and bean for the soul.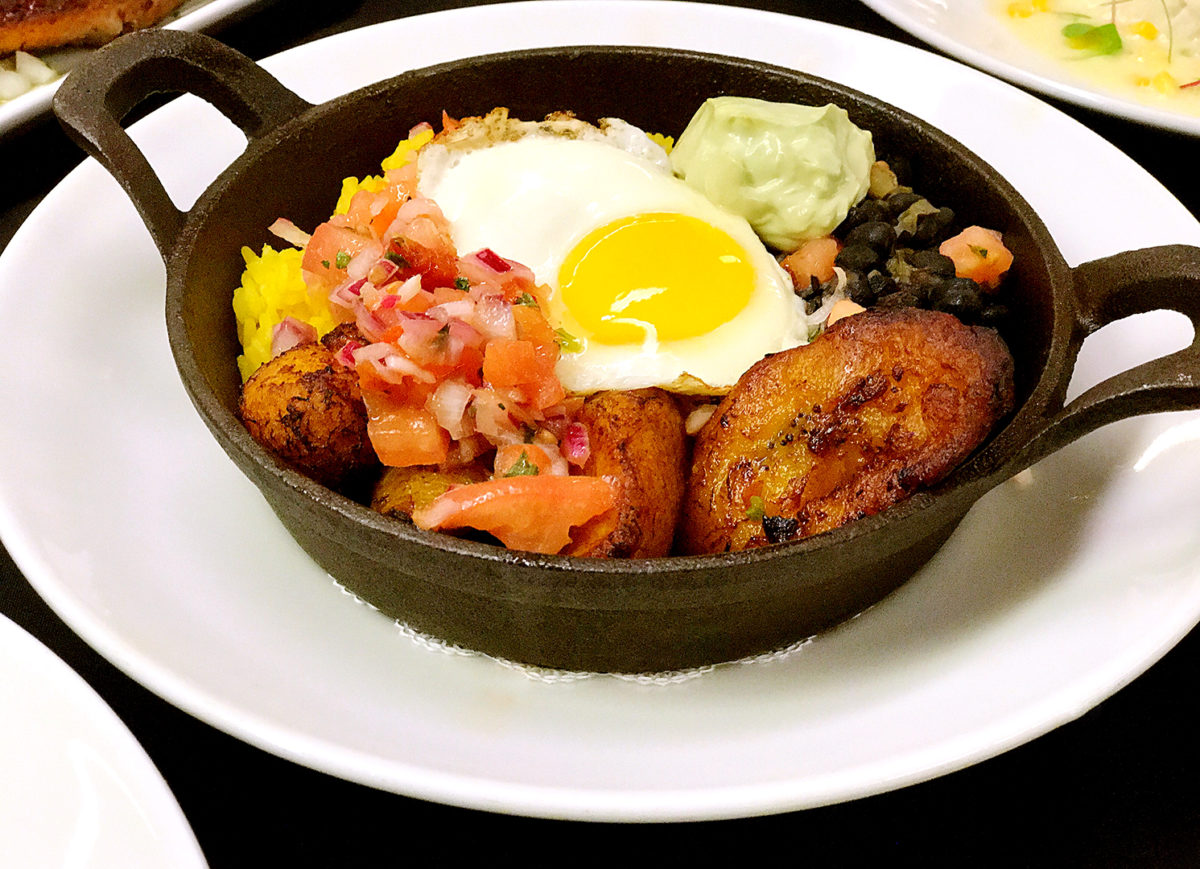 "Plaintain, Saffron Rice & Black Beans was inspired by Latin and Cuban dishes, which are traditionally served with plantains, rice, and beans," says Chef LaCorte. Our chefs have added a twist to the oozing dish with a perfectly cooked yolk, Pico de Gallo, and a dollop of guacamole sour cream on top.
You also can't go wrong with House Smoked Spare Ribs that has a zesty orange flavor and smokiness reminiscent of summer.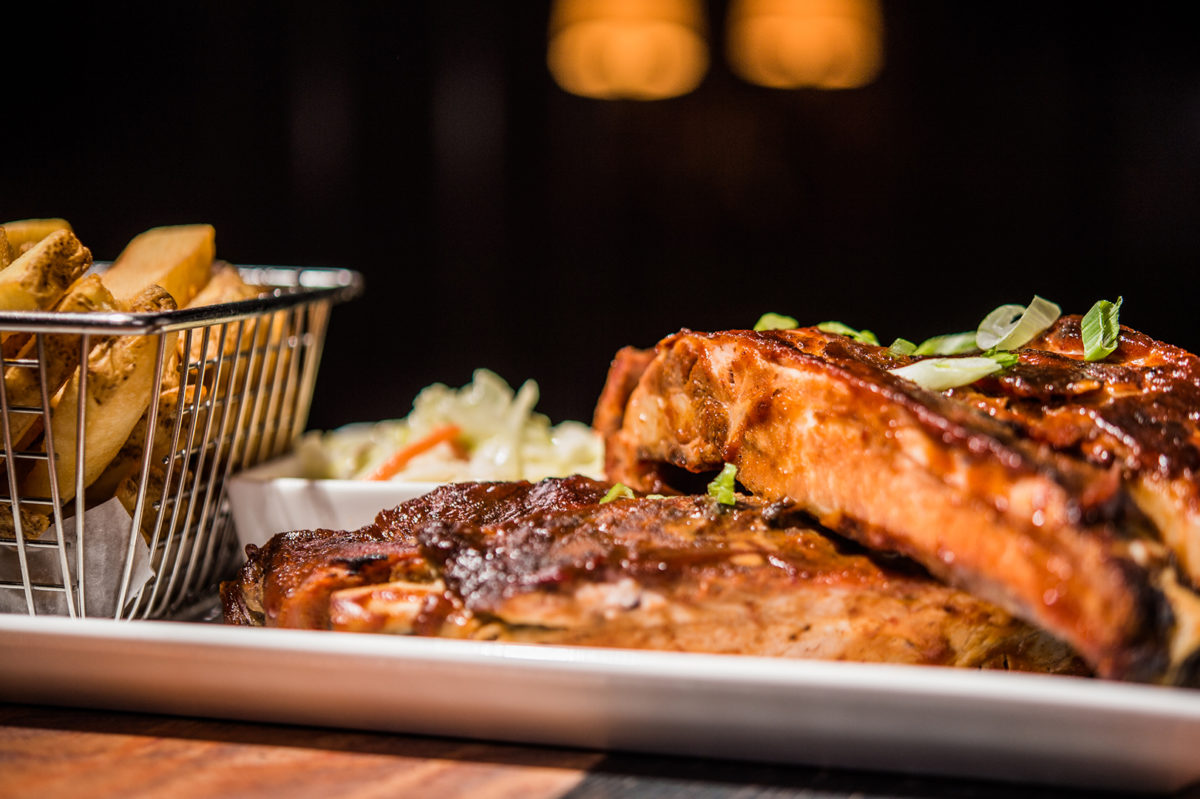 End on a Happy Note!
There's just something about dessert that makes you smile. Could it be that it contains high levels of endorphins, minerals, and antioxidants that take the blues away? Or is it just that they taste so good?
Lemon Curd, Blueberry Compote in a Mason Jar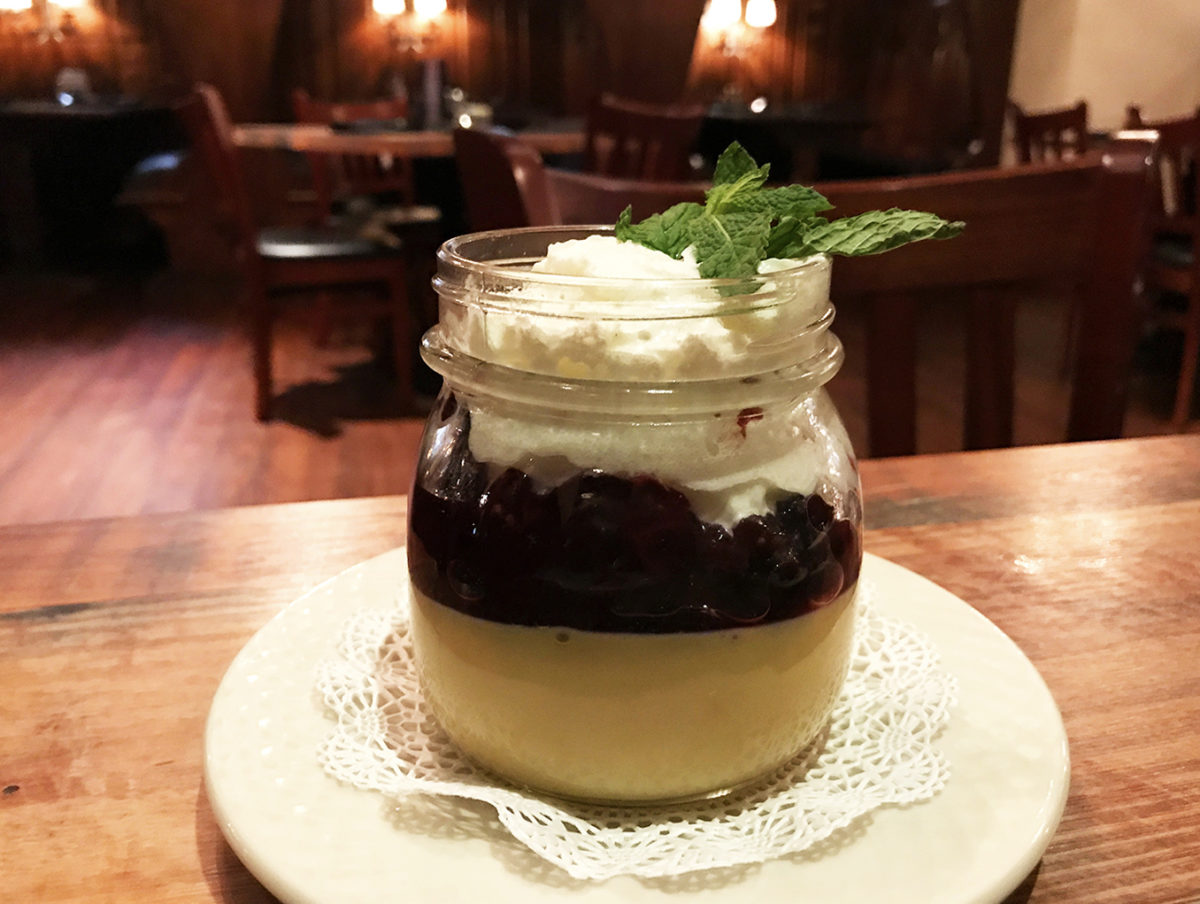 "Lemons are blueberries are a classic combination," says Chef LaCorte. "A match made in heaven."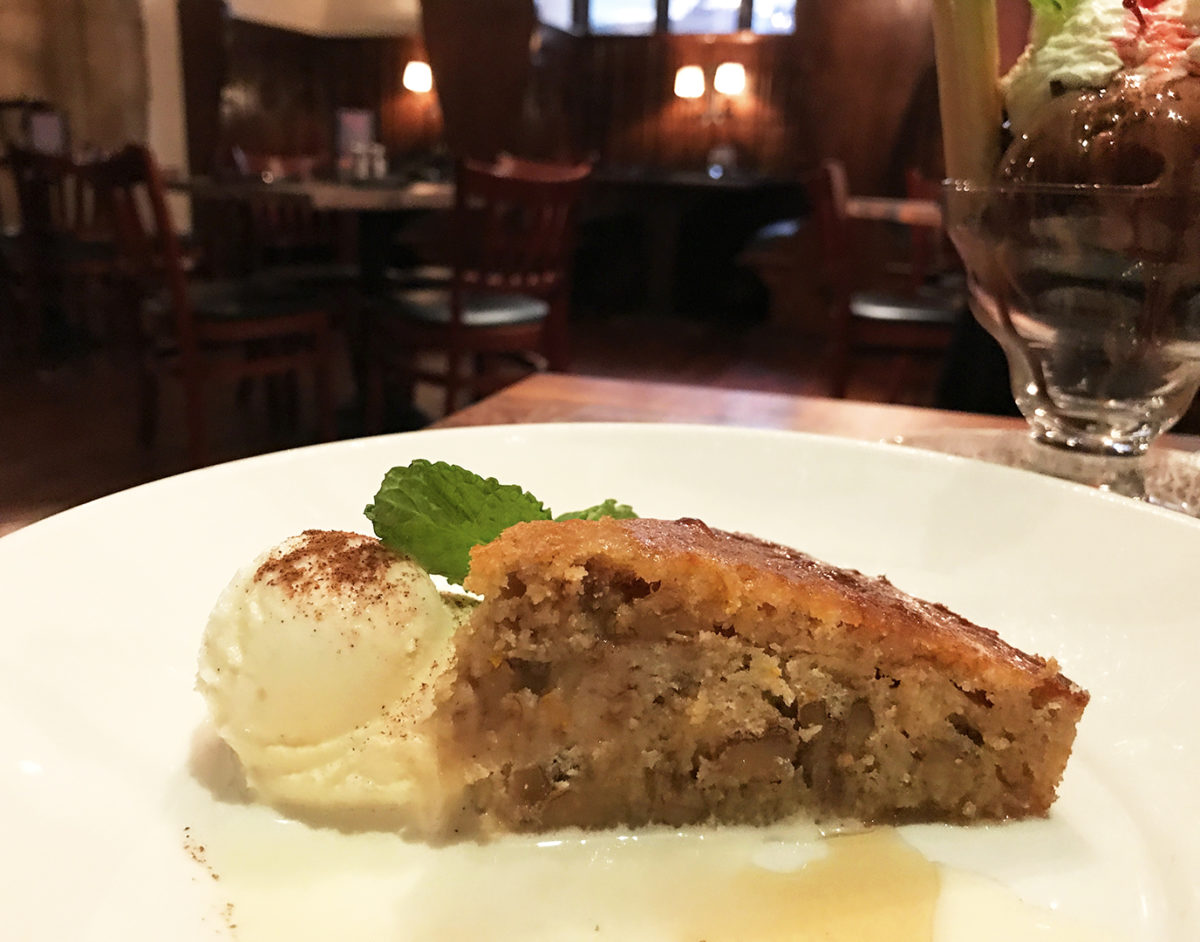 "The Greek Honey Cake is adapted from Middle Eastern tradition. It's similar to baklava but is more cake than phyllo," explains Chef LaCorte. "You'll love tasting the layers inside, filled with orange, honey, and nuts. A fresh scoop of Bent Spoon's cinnamon ice cream makes the perfect complementing taste."
Our new menus for breakfast, brunch, lunch, dinner, dessert, and cocktails launched last week. Taste the flavors of energy, relaxation, comfort, and happiness this spring!