A Taste of Spring:

Creative Cocktails
Spring is officially here and so is our new cocktail menu! Does the weather make you crave light and refreshing or fruity and tropical drinks? If so, Yankee Doodle Tap Room has the right mixture for you!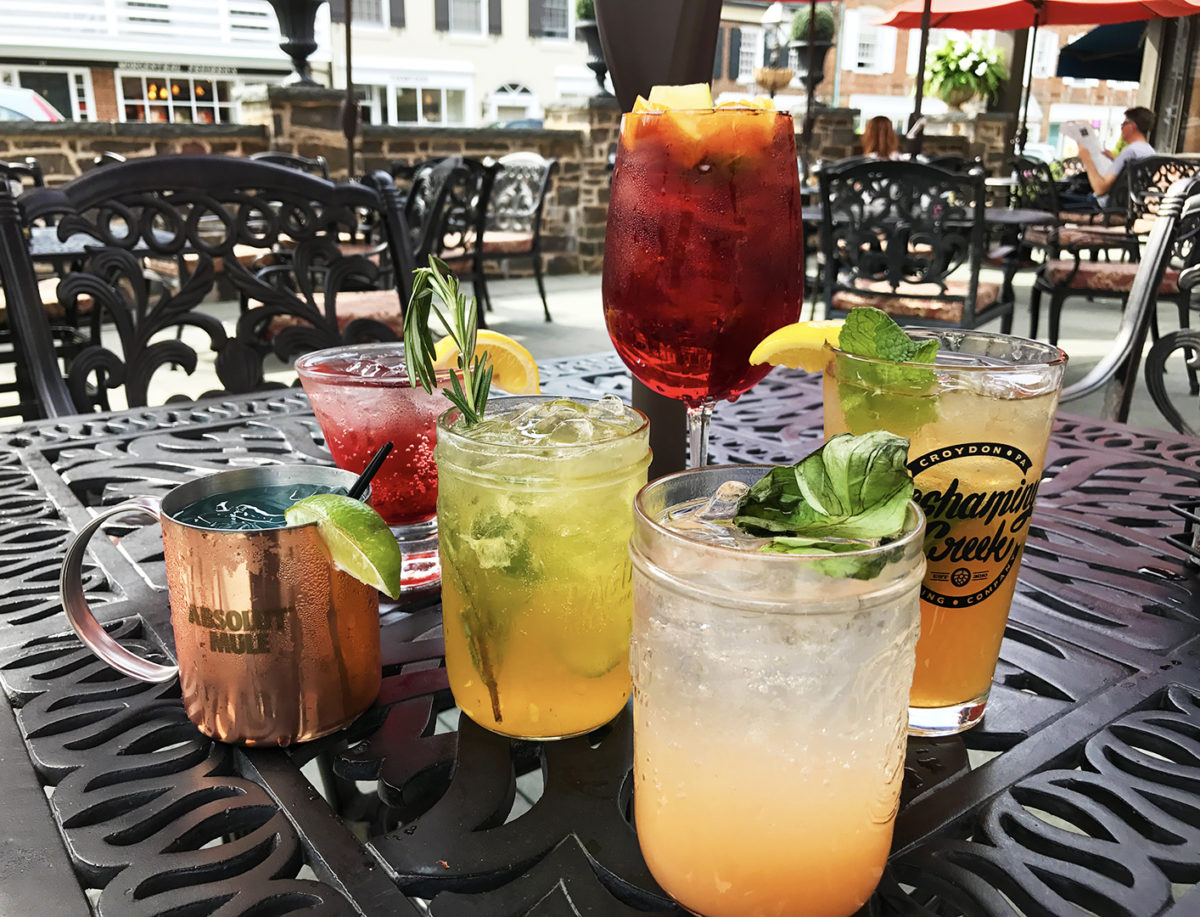 Roc N Gin
"The Roc N Gin is light, refreshing and delicious – like lemonade but with a twist," says Virginia Fry, senior manager of Yankee Doodle Tap Room and co-creator of this cocktail.
John Ryan, bartender and cocktail connoisseur, tells the story of how Roc N Gin was created three summers ago…
"One dastardly dangerous evening, two goddesses came together in harmony and transcended their worries and creativity into conceiving this immaculate libation. The Roc N Gin, though beautiful to the taste buds, can be fallacious due to its 'masking of its alcohol' quality. This cocktail has been named by the two creators, Virginia Fry 'Gin' & Natacha 'Roc'." — John Ryan
How to Make: In a cocktail shaker, combine 1 oz. Gin, ½ oz. Elderflower Liquor, muddled cucumber, fresh lemonade, and Agave Nectar; shake over ice so it's nice and cold when combined. For garnish, you'll want to use a fresh rosemary sprig, because the herb aroma complements the refreshing lemon-cucumber flavor.
Yankee Doodle Mule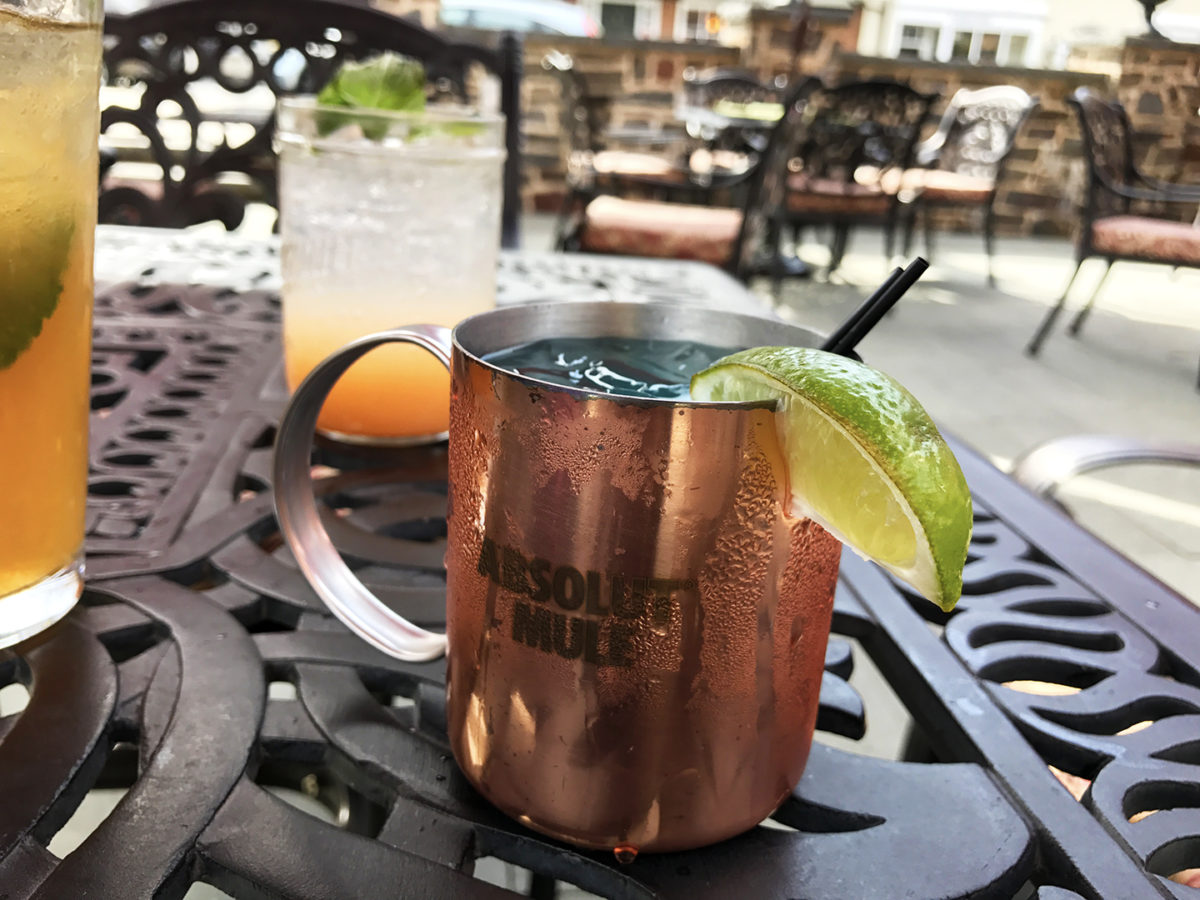 Served in an ice cold mug, Stoli Blueberri Vodka, Blue Curacao Liqueur and Appalachian's ginger beer creates the "perfect storm of gregariousness" according to John Ryan.
Berry Bonanza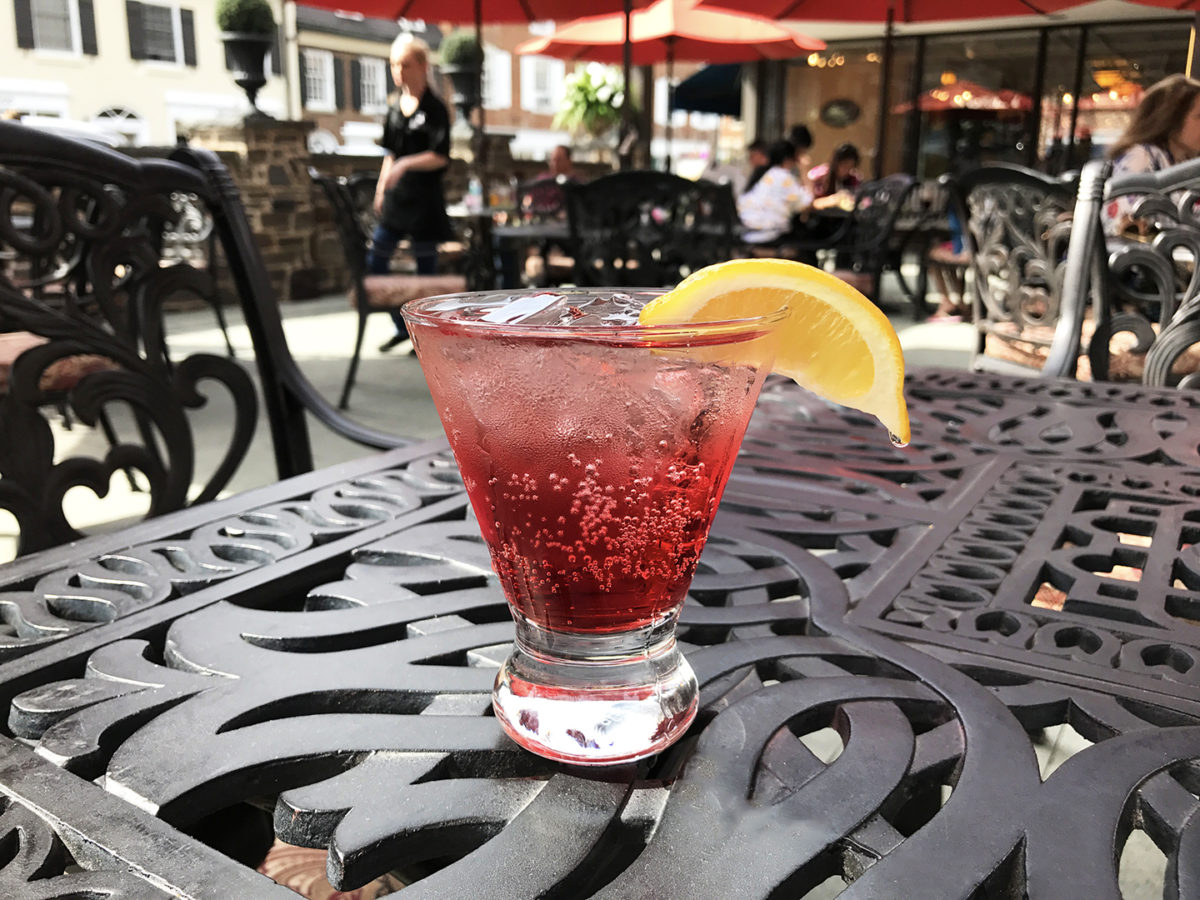 Bursts of strawberry and blueberry vodka mixed with sprite lemonade are sweet, sour, and berry-licious!
Princeton Sweet Tea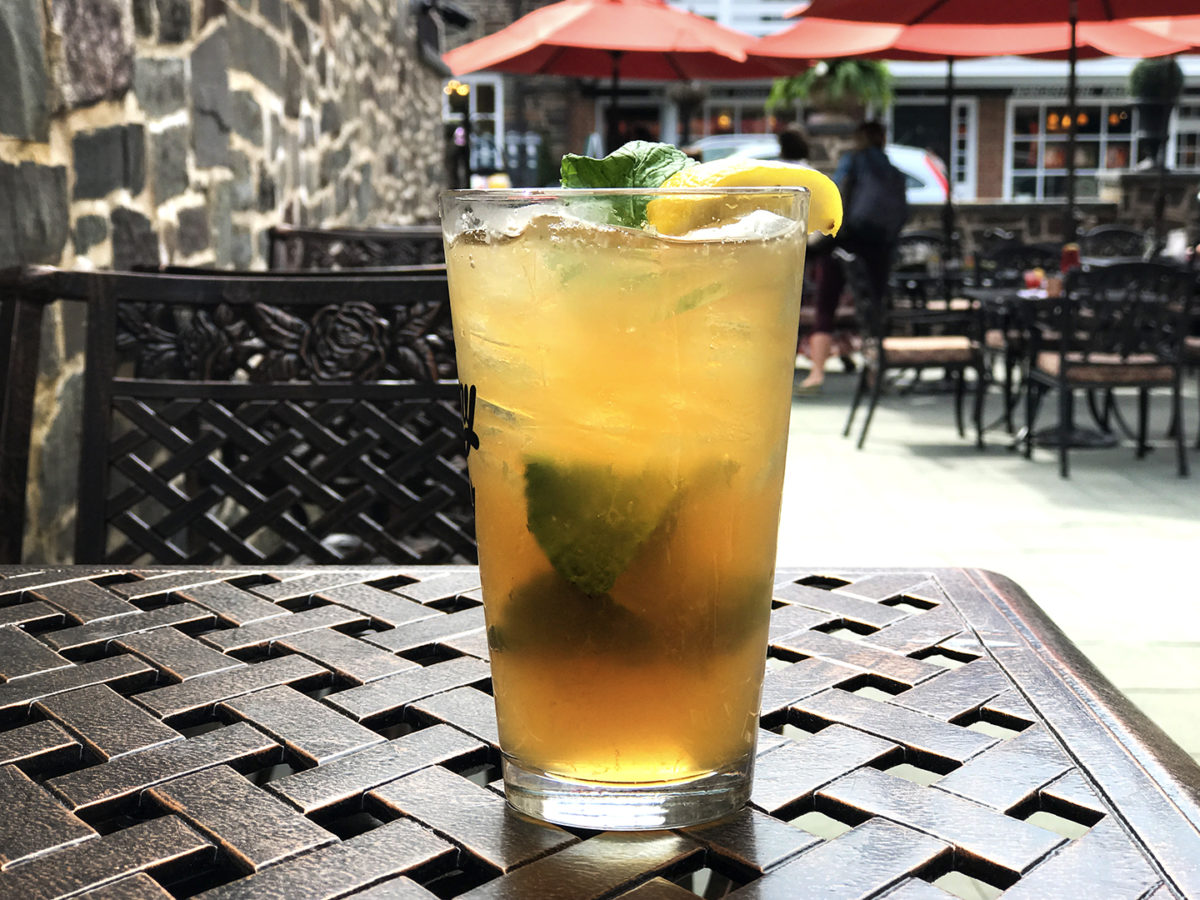 If you love tea, the Princeton Sweet Tea is a fresh lemonade iced with Absolut Citron, simple syrup, lemon, and mint – talk about refreshing!
Pomegranate Sangria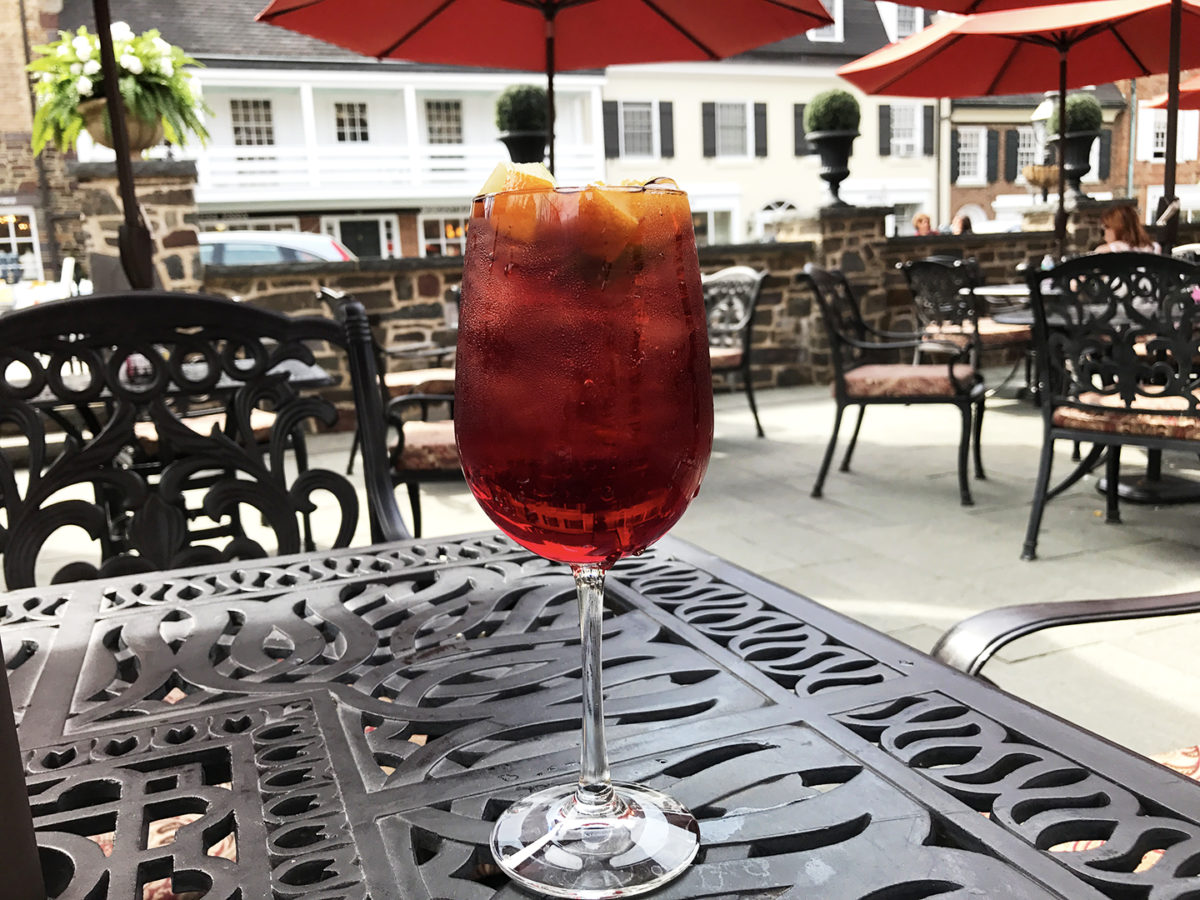 Fresh pomegranate puree and fruit infusion, sangria is the perfect complement to our Sunday Brunch on the patio!
Grapefruit Basil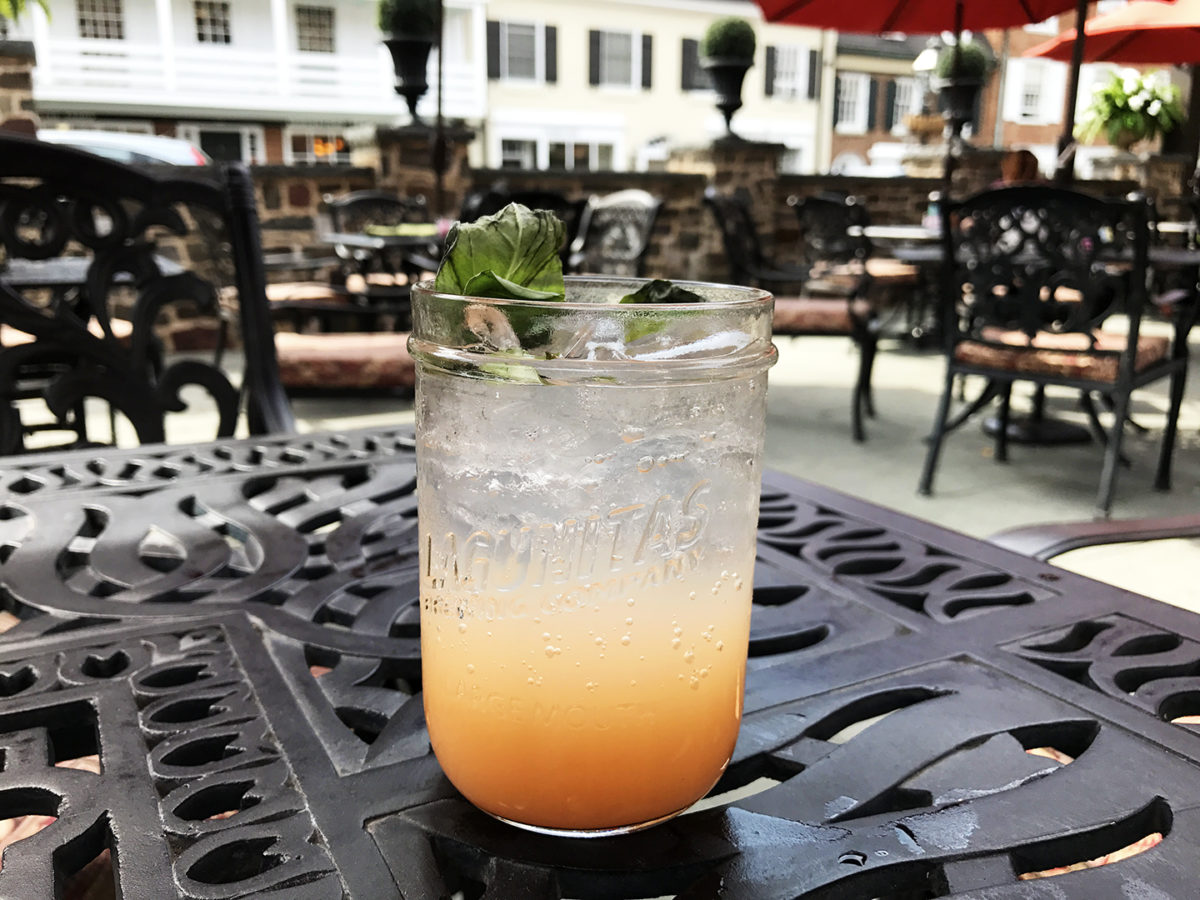 Bubbly and aromatic with fresh ruby red grapefruit and basil, this is part of our spring mocktail series (though you may certainly add alcohol upon request to any of our drinks)!
Thirsty? If you like light and refreshing or fruity and tropical, we have the cocktail for you! Stay updated with our social media for more on recipes, tastings, and events. Also come visit us starting this week for a taste of the New Spring Lunch & Dinner Menus! Try our seasonal cocktails while you're at it. Cheers!