Holiday Decorating Traditions
The count-down is officially on and Princeton is looking quite magical. The Palmer Square tree has been lit for a week and if you're like many of us, you are probably busy with the traditional decking of the halls! To provide you some inspiration, we took a moment to ask our staff how they like to decorate and celebrate this festive season!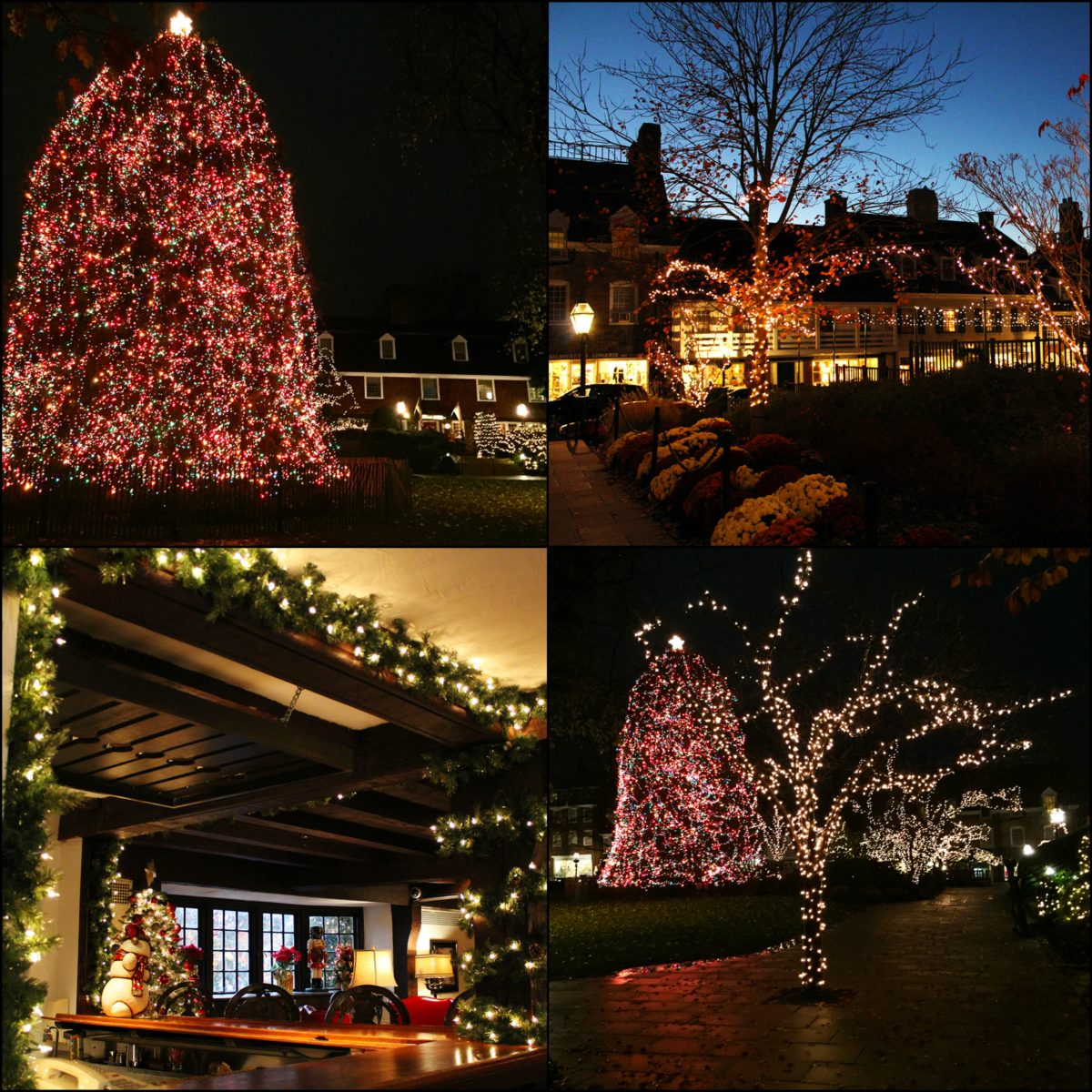 Jamie Volkert, Marketing & Business Development Manager
Jamie loves to host holiday parties all season long, entertaining around 30-40 people per party. "I do an open-house on Christmas day, a holiday cookie exchange, and the New Year's Eve kid-friendly bash, which I really like. It's low key, the kids enjoy it, so I enjoy it!"
Growing up, her grandfather was passionate about Christmas decorating. "We would cover the house with thousands and thousands of lights, and not the multi-colored lights, but the little white ones. My pop also had the two Christmas trees side by side with the train tracks in a figure 8 underneath, it was a tradition he kept from his childhood and raised us with." Her aunts still carry on that tradition in the house she grew up in.
"My mother was huge on Christmas, and every year it was so amazing and magical. Unfortunately she passed away, but I try to create that same magic for my kids," she said.
Now she and her family have a tradition of chopping down their own "perfect" tree and then exchanging meaningful ornaments. "Every ornament on our tree has a story and we always share those stories as we decorate it – in fact if you ask my daughter she could tell you every one. A lot of the ornaments came from my mother, so telling the stories keeps her with us all season long."
Lupe Bergin, In House Designer & Manager of Yankee Doodle Tap Room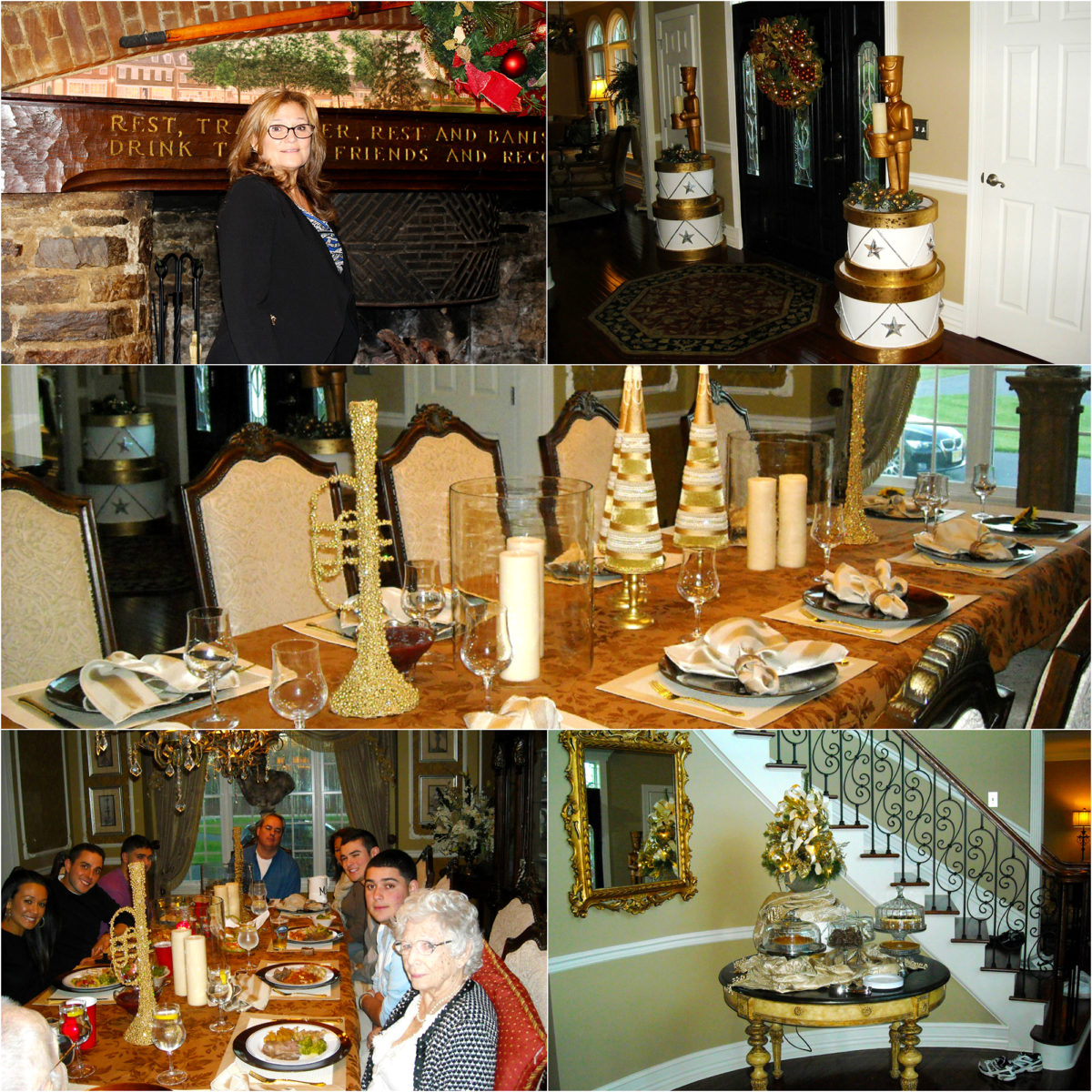 "During my childhood, we would visit the tree farm and go through aisles and aisles, until finally finding a tree that our father thought was perfect! After cutting it down, we would bring it home to decorate, and string popcorn across the tree. It was really pretty! We would also eat cookies and drink hot cocoa by the tree," said Lupe.
"For dinner, we had this amazing Cuban tradition in my family! We'd roast a pig with an apple in its mouth, and marinate it with lemon juice, olive oil, and garlic! Our family members would take turns and rotate shifts, where we'd marinate and turn the pig for 4 hours straight. It had to be watched very carefully, and we couldn't have it too close to the fire. It was worth every hour! It was so good!!! The roast pig would have a delicious crispy skin (my favorite part), and it was tender on the inside." She and her family would gather at the dinner table… all fourteen to sixteen of them. "There was always wine and tequila at the table," she said. "Then at 12 o'clock, we'd go to mass."
"We used to always have three trees, but I moved recently, so there's a fake one outside by the overhang. Our family still gets together… The older ones have passed on, but my brother comes over, and there are children and grandchildren. For Christmas, I make tenderloins, lobster, and crab – like surf and turf! There's still tequila and wine at the dinner table, and we still go to mass at midnight. After mass, we come home to play Scrabble and all kinds of games with the kids, who aren't really kids anymore, but more like young adults. And, that's it!"
Annetta Hall, Reservations Manager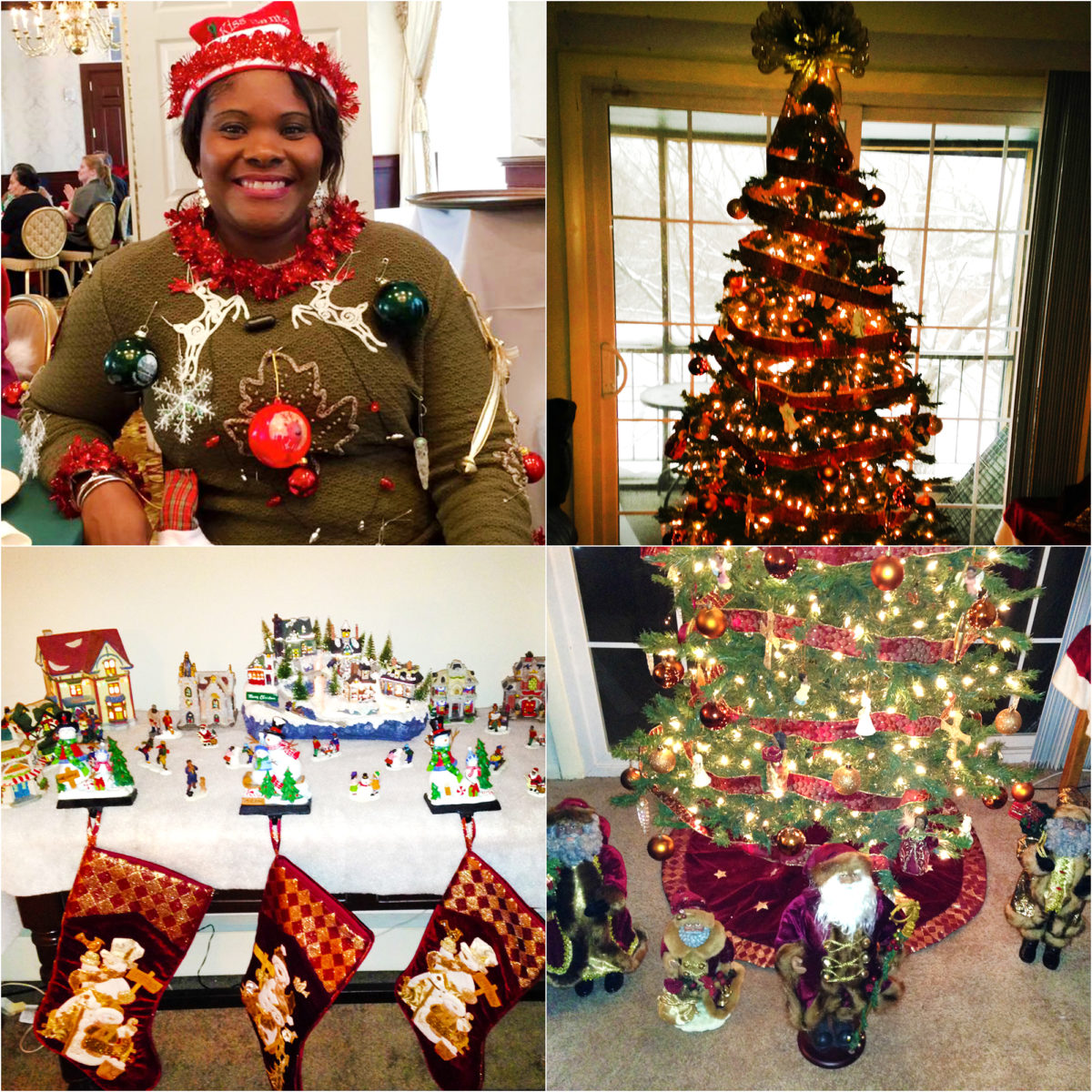 "I usually go visit my mother's house in Florida, where there's a real tree, and I spend the holidays there. Back here, we have an artificial tree, and on the side, there's a village filled with houses that I've collected for years! …Since my boys were around 10 years old! Some of the decorations are long-standing pieces from when I got them 20 years ago. My favorite piece in the village is the lit house, which turns multiple colors. There's a snow slope with little people coming down!" said Annetta, who is featured in her winning ugly sweater from Nassau Inn's holiday party last year!
Jaime Wolf, Catering Sales Manager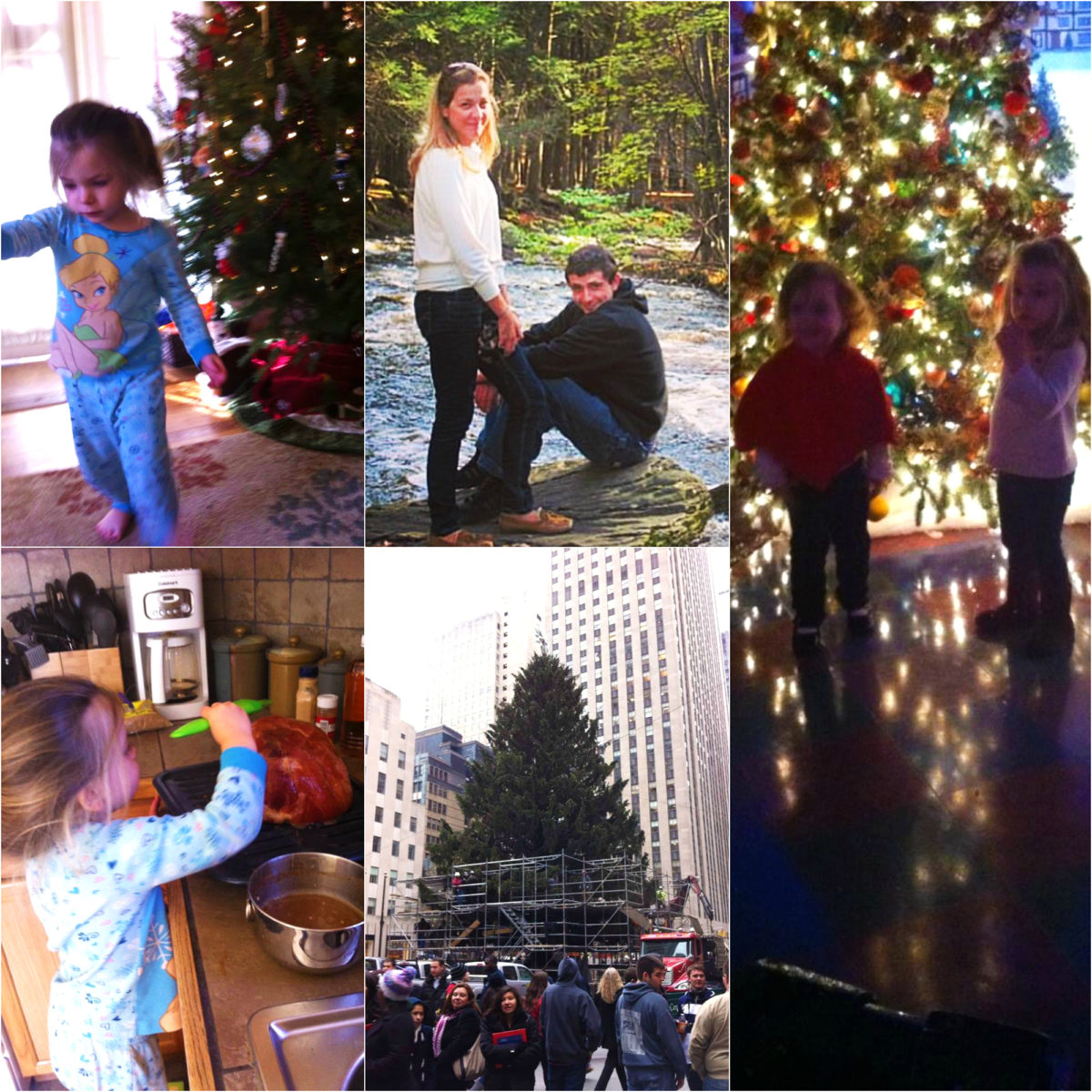 "Every year, we go to the Breakfast with Santa and take pictures, go ice skating, and cut down our tree. Then at home, we put up the lights, decorate the fence, and drink hot cocoa if it's snowing outside!" said Jaime.
"We decorate the whole house, make a nice Beef Wellington, and put up stocking for each family member – me and my husband, our 5 year old daughter, and our two dogs. Then we go to Philly for the Feast of the Seven Fishes, which is an Italian-American celebration of Christmas Eve. We also love to see the crazy lights at Hamilton's Winter Wonderland in Kuser Park!"
Zach Strong, Front Desk Agent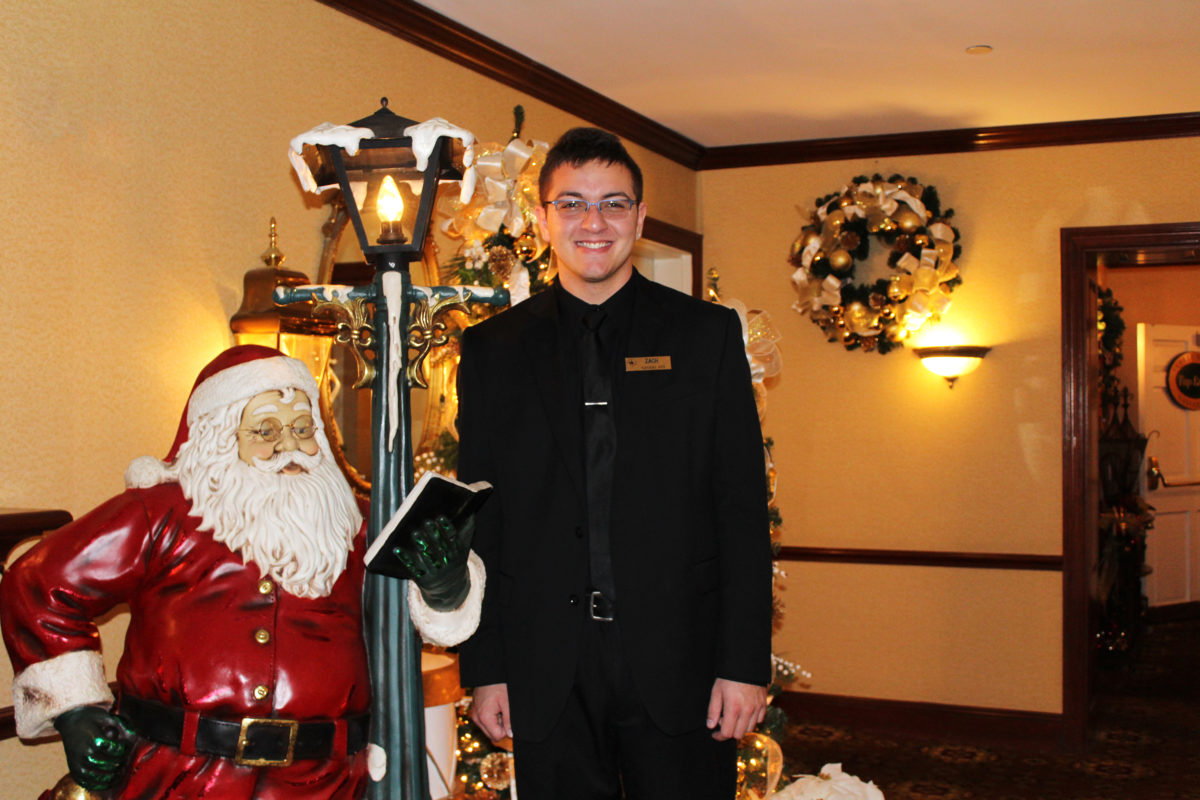 "My family holiday traditions consist of getting the tree from the farm every year, and cutting it down. Going through the storage unit at home, and getting decorations out of the boxes. Drinking hot cocoa, and decorating the house with my family. It's really fun!" said Zach.
Ryan Halbasch, Associate Director of Sales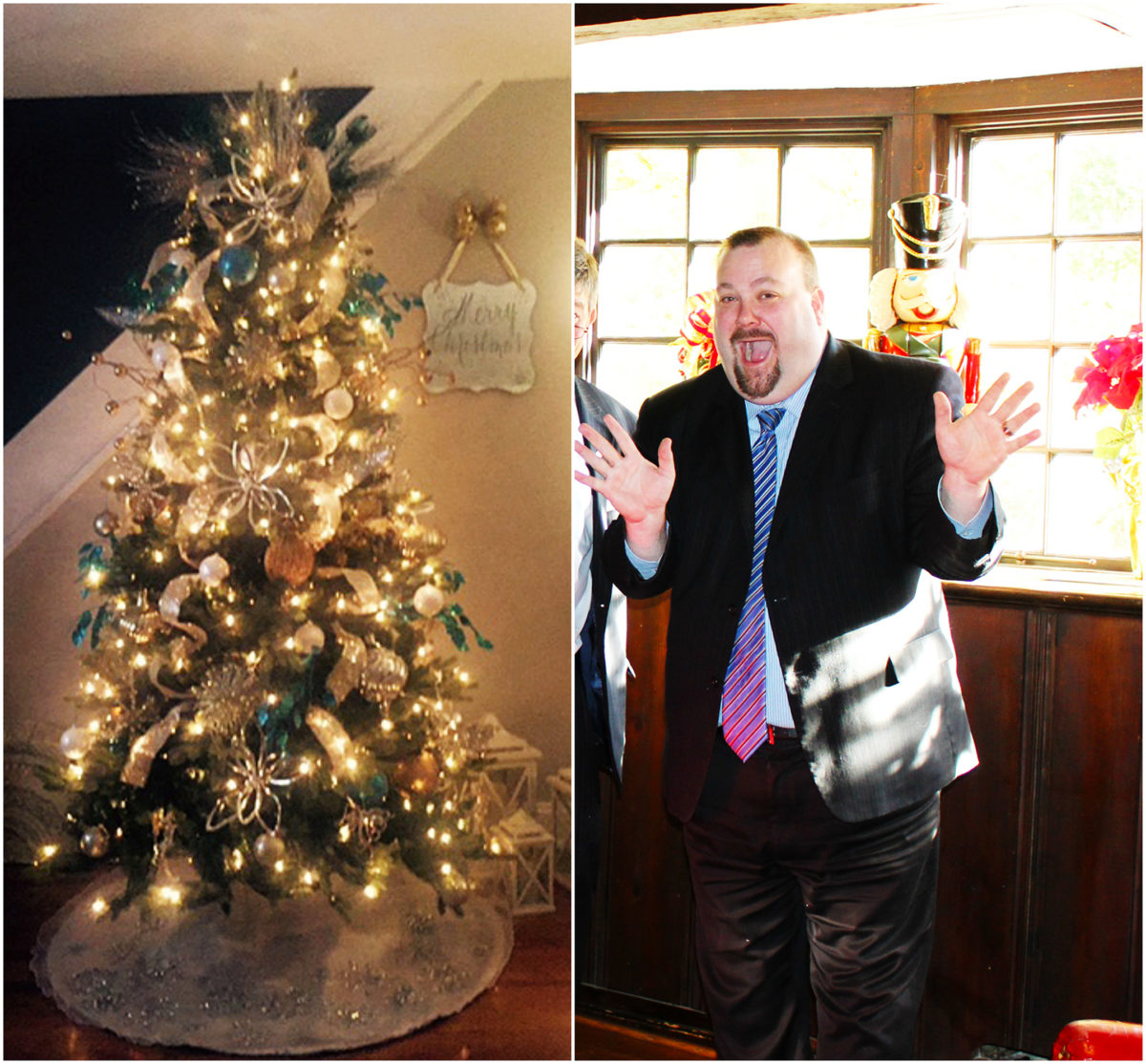 "We don't have a tradition because every year's something different!" said Ryan. "My wife usually does the decorations, and we like to use clear lights. We used to chop down a tree, but now we go with an artificial one because it's not as messy!"
What are your holiday decorating traditions? Share in the comments below! We're looking forward to our traditional Breakfast with Santa, Christmas Dinner Buffet, and exciting holiday parties. When you're in town this magical season, be sure to visit us!
---
About the Author: Lily Lee is the Marketing Assistant at the historical Nassau Inn. She graduated from Rutgers University with a B.A. in Communications, minor in Digital Information & Media, and a passion for English and creative writing.