Nicole & Christine's Wedding

August 22nd, 2015
Nicole and Christine are sweethearts who go a long way back. "We definitely don't have a typical love story," Nicole said. "We attended the same small grade school and high school, and had a lot of mutual friends and activities during that time, so we were in each other's lives for almost 20 years before we became a couple.
We were both cast in an alumni summer theater production at our old high school. We were friendly with each other, but not quite friends until we volunteered to work on the costume committee together. Several costuming weekends (and a few drinks) later, we were inseparable. We quickly realized we both wanted our relationship to turn into something more. Christine proposed during a trip to Disney World, and shortly after, we decided to hold our wedding at the beautiful Nassau Inn.
Aside from being an overall wonderful town, Princeton has always been a special place for us. We both grew up taking day trips to the shops and restaurants in Palmer Square with our respective families, and since we got together, we've loved coming down here for date nights. Nassau Inn was the first wedding venue we toured, and as soon as we stepped inside and met with Melissa, we knew we didn't have to look any further.
Our friends and family still tell us what a great time they had at our wedding. Thank you for helping us make our big day so special!"
Not only are Nicole and Christine an extremely sweet and vibrant couple, but they are also an inspiration to Melissa Dill, our Sales & Catering Manager. "Nicole and Christine are great people, and made working here so wonderful! They're the reason why I'm here," said Melissa.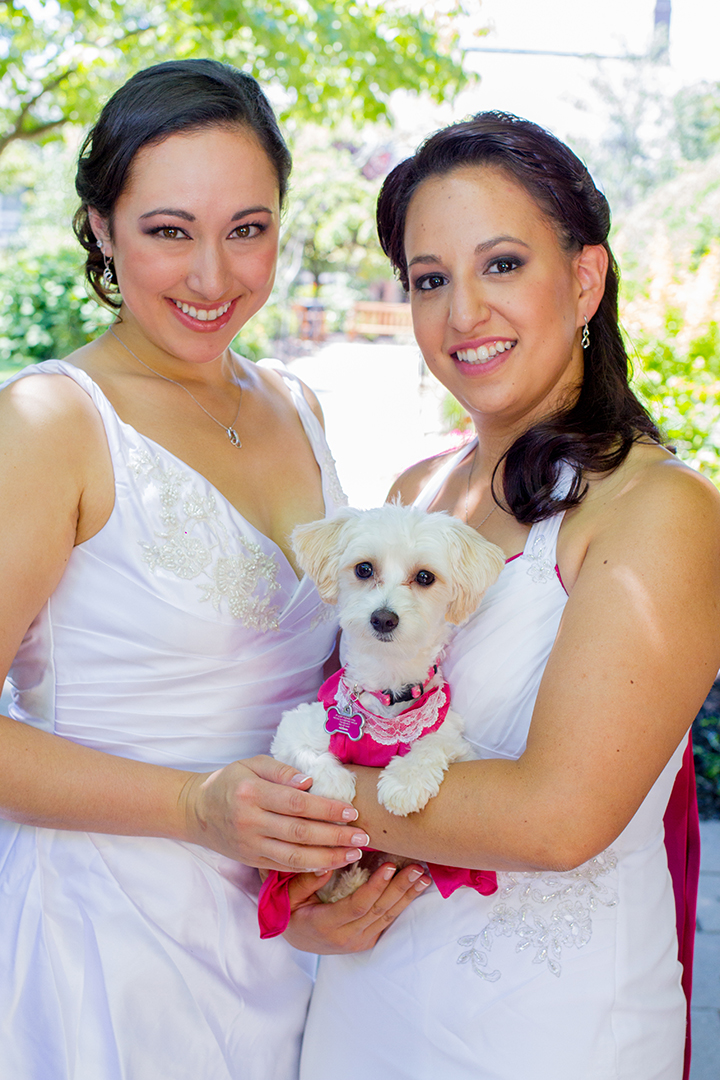 Catch a glimpse at Nicole and Christine's wedding day!
Photographs by: Hurricane Productions
---
About the Author: Lily Lee is the Marketing Assistant at the historical Nassau Inn. She graduated from Rutgers University with a B.A. in Communications, minor in Digital Information & Media, and a passion for English and creative writing.