Nassau Inn's Year of New Traditions & New beginnings!
2016 was our year of new traditions and new beginnings! Here's a glance at our year in review. We hope to be part of your 2017 traditions!
Royalty takes over our Ballroom! – March
Two hundred and twenty five princesses and queens dressed to the nines took over our ballroom as part of the WPST Princess Brunch. A fabulous time was had by all, complete with two famous princess meet & greets, games and entertainment, dessert tasting and princess hair styling. Save the date for the next princess brunch on March 5th – Tune into WPST for more details.
Guests Experience a Princeton Wedding at a Showcase unlike any other! – March
Nassau Inn and Hamilton Jewelers presented a truly interactive showcase unlike any other at the inaugural Princeton Wedding Showcase. The live model fashion show allowed brides to interact with the models and ask questions, dance lessons, food tastings, hair and makeup trials, floral displays and engagement photo shoots were just some of activities guests were encouraged to take part in. With over 30 vendors and 200+ guests, it was a great first annual showcase!
Save the Date for 2017! Sunday, March 19!
The Yankee Doodle Tap Room Gets a Face-Lift – April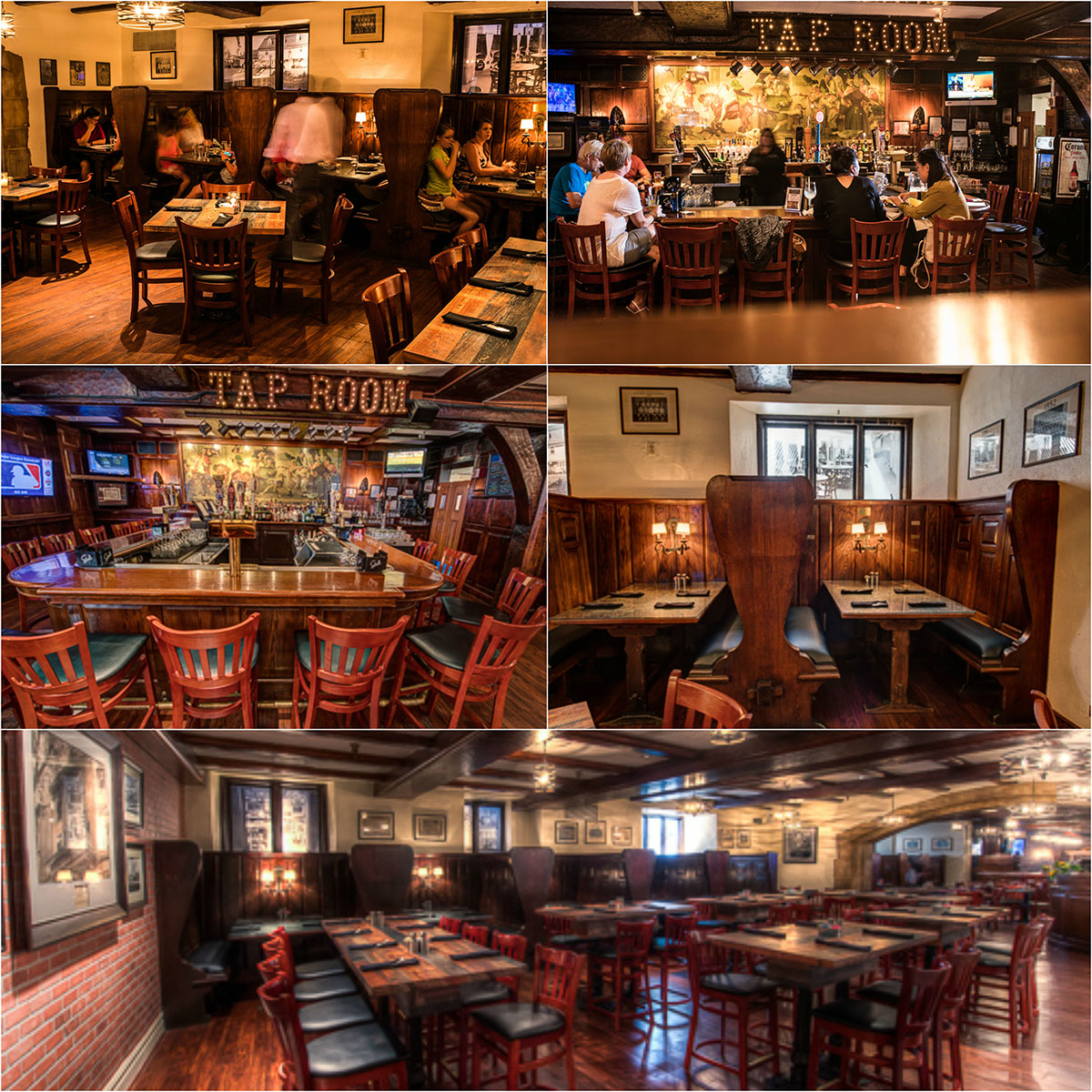 The Yankee Doodle Tap Room received a face-lift. Enjoy all the historical features in our brightened atmosphere. Now taking reservations online!
Lori Rabon Named Vice President of Palmer Square Management – May

Nassau Inn's General Manager of over 20 years Lori Rabon was named Vice President of Palmer Square Properties! Rabon still holds her position as General Manager of the Nassau Inn. She was honored at the Toast to Tourism awards ceremony this September when she received the Salute to Service Award from the Princeton Regional Chamber of Commerce, for all she has contributed to tourism in this region!
NFL football players make an appearance at JaZams Summer Block Party – June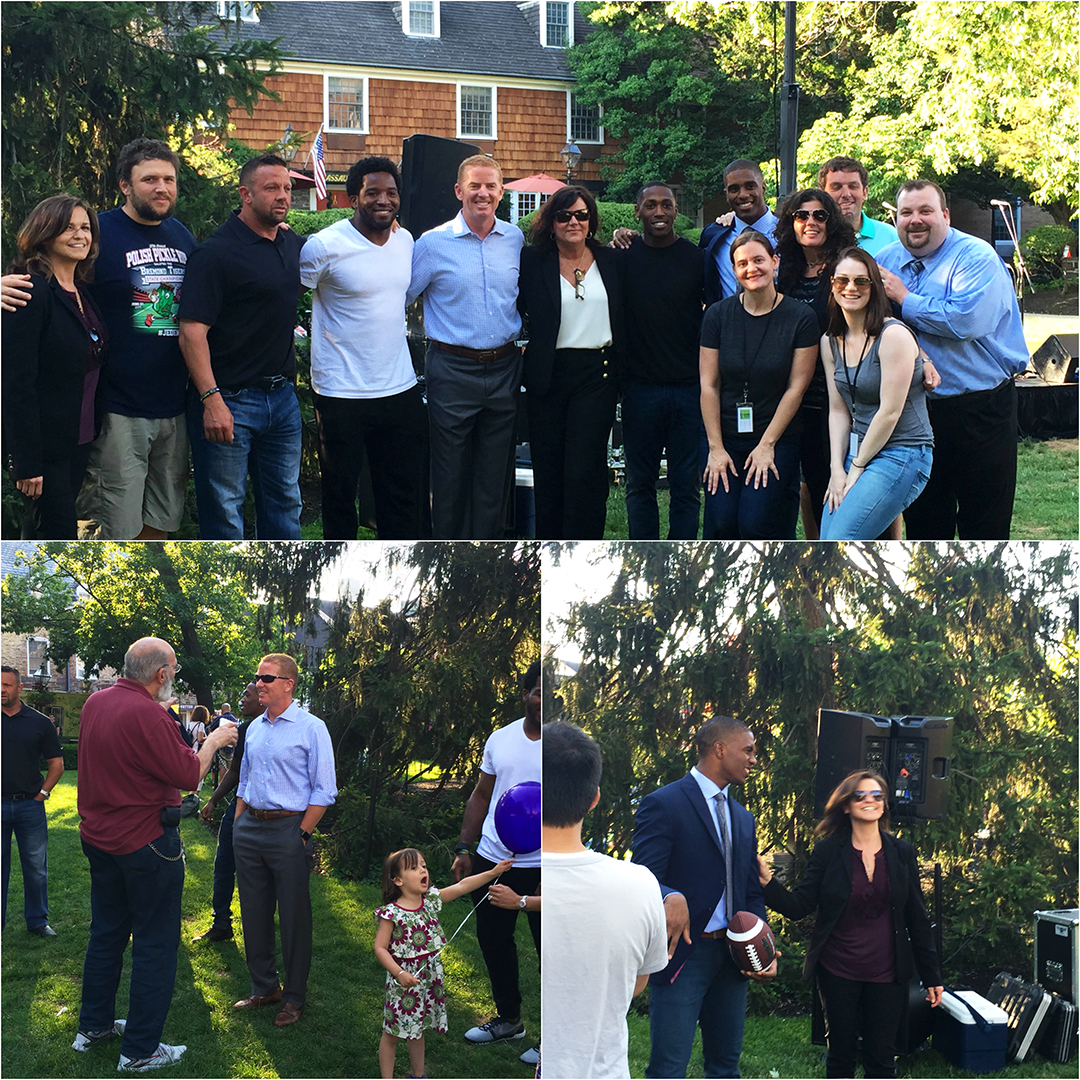 Jason Garret, a Princeton University Alumni, accompanied by several Dallas Cowboy players and coaches, took the opportunity to meet local fans at the JaZams summer Block party. They were in town for his annual Starfish Charities PLAY IT SMART Football Camp and Leadership Forum held at Princeton University, Nassau Inn is a sponsor of the camp.
Nassau Inn's #BestDayEver Wedding Packaged Introduced – July
This all-inclusive package makes planning your dream wedding effortless, with customized floral centerpieces (from Kristin Rockhill), valet parking, upgraded rental linens and chairs, and many more offerings including preferred pricing with our favorite vendors (such as Kyo Morishima!), this package IS your dream wedding handed to you and all for under $200 per person.
Breakfast with Santa – December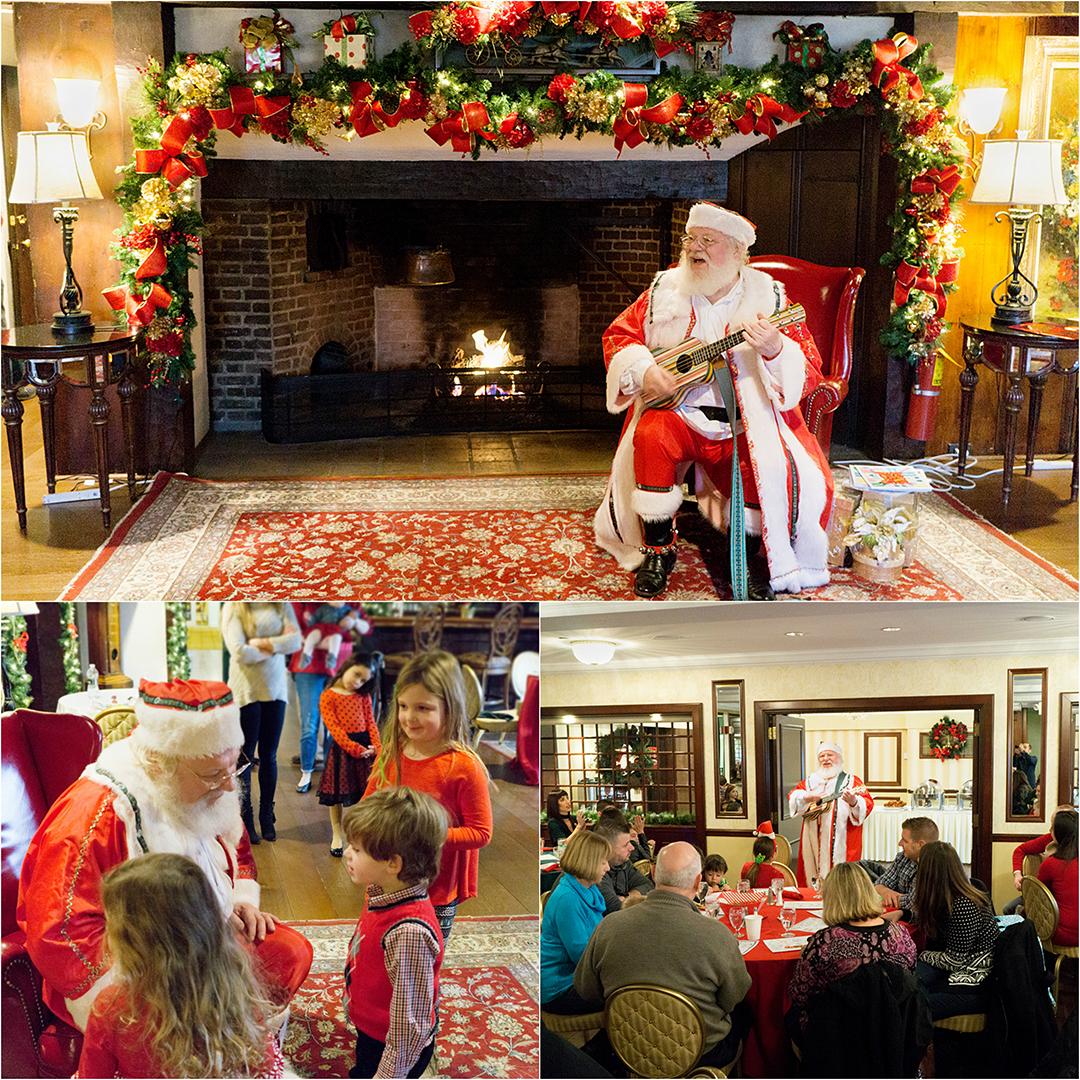 You could hear the bells ringing as Santa made his way down the halls. He serenaded the crowd filled with children of all ages as he played the ukulele. From his grand entrance right up until his exit the children were mesmerized by our special guest. The day was magical for all who attended and guest not only got to meet with Santa but also received a special gift (donated by Hamilton Jewelers). Author Simone Mets, was on hand signing her book A Very Christmas that was given to each child. Both seatings were sold out so book early next year because Santa will be back!
It has been a great year at the Nassau Inn! We loved making new friends and sharing traditions with you! Happy New Year from our family to yours, we look forward to seeing you in 2017!  
---
About the Author: Lily Lee is the Marketing Assistant at the historical Nassau Inn. She graduated from Rutgers University with a B.A. in Communications, minor in Digital Information & Media, and a passion for English and creative writing.