YDTR Staff Picks: Favorite Thanksgiving Traditions
Can you believe Thanksgiving is only a week away? During this special time of the year, we are extremely thankful for our staff—many of whom will be serving on Thanksgiving!
Meet our Yankee Doodle Tap Room crew, who are excited to share their Thanksgiving traditions with you!
Giving to others.
"Oh jeez, I can't remember the last time I celebrated since I'm usually working!" said Colleen Kasian, Food & Beverage Supervisor at our Tap Room of 1 year and 2 months. During Thanksgiving, she makes the holiday experience special for guests at our YDTR Thanksgiving Buffet. From her past memories of the holiday, she recalls dinner with her mom's side of the family. They would drive to her grandmother's house. "It's a big family. My mom's the youngest of her siblings. We'd have the traditional Thanksgiving turkey, and my favorite—the stuffing!"
Feasting.
Matthew Hendricks, our server, really likes to feast on Thanksgiving. "And I mean FEAST," he said. It is tradition for his family to do arts & crafts, drink wine, and enjoy turkey, mashed potatoes and their family's favorite stuffing. "It has a delightful crunchy top, but is soft on the inside, and with some gravy… oh man!" They would always have an amazing dessert table filled with delicious sweets. "Apple pie, pecan pie, cookies, vanilla ice cream… My grandma is a bit of a chocoholic." He likes to hang out with the younger kids at their table and also hear the older people reminisce about old days and current events. Matthew's favorite part about the holiday is falling asleep on the couch after being stuffed with food and wine while football plays on TV.
Time with Family.
"My favorite Thanksgiving tradition is being with family," said Josh Jean-Charles our bus boy. He loves the simple and sweet enjoyment of spending time together, eating, and then cozily falling asleep.
Post-eating Siesta.
"Eat 'til I sleep!" said Fabio Salvador, our server & bartender of 9 months.
Watching Football and the Parade.
"My favorite tradition is watching football and the parade at my parent's house," said Rayne Lewis, our Food & Beverage Manager who's been with us for 12 years.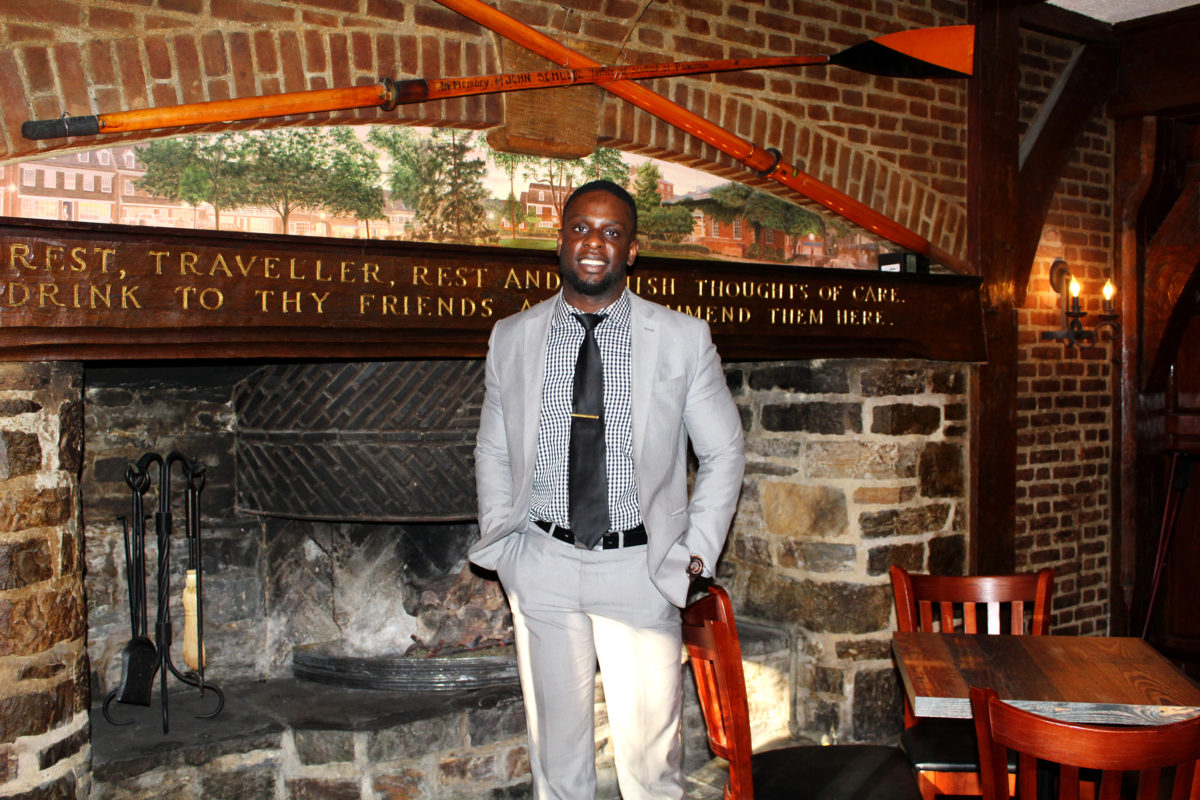 Prepping the Day Before.
"My favorite tradition is prepping with my sister. The day before Thanksgiving, we clean the house, turn up the music, put up decorations, and prepare food while our mom is at work," said Julie Heise, our breakfast and lunch server of 7 years. She feels very happy to be able to spend the holidays being productive with her sister, whom she almost lost to leukemia on several occasions. "Thanksgiving is my favorite holiday. It's relaxing to be surrounded by good company, and I get to enjoy my mom's chestnut stuffing. It's amazing. She boils the chestnuts hot and gets the meat out. I really need to figure out what it is she does! She makes a vegetarian version just for me. I'm also really excited about the holidays because my brother, who's a veteran, is coming home for Thanksgiving this year!"
What's your story on favorite holiday traditions? Share with us, and tag #YDTR! Our kitchen staff will share their favorite holiday dishes in the next post. Stay tuned!
---
About the Author: Lily Lee is the Marketing Assistant at the historical Nassau Inn. She graduated from Rutgers University with a B.A. in Communications, minor in Digital Information & Media, and a passion for English and creative writing.